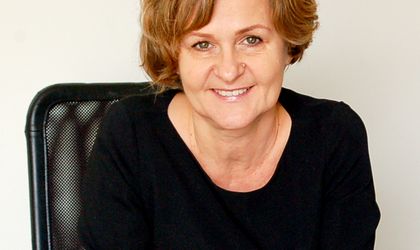 The Meet the WOMAN! Project is aimed for women who are beginning their professional lives, entrepreneurs or those who are specialists in a field. The event comprises business networking events, organized twice a month with themes like personal branding, business promotion and women leaders who achieved excellence in their profession.
The speaker will be Iren Arsene, Managing Partner Curtea Veche Publishing and the event topic is The appeal of a Business Dedicated to Books. The event takes place on Tuesday, March 5, at 19:00, at Capital Plaza Hotel, 54 Iancu de Hunedoara Avenue.
About Iren Arsene
Iren Arsene is one of the people who had the ability and determination to turn her passion into a successful business. Her love for books and the desire to satisfy the needs of a changing society made her found the publishing house in 1998, which is now one of the key players in the Romanian publishing industry. Through Curtea Veche Publishing, Iren Arsene brought motivational literature, as well as personal and professional development books in Romania, being a pioneer in this field. Three years ago, she proposed the Romanian Royal House to publish a cook book which would make the public more familiar with the royal life – a successful editorial project which turned into a collection, with volumes dedicated to the Royal Family and a collaboration which brought her the King Mihai I Medal for Loyalty in 2012. Her projects are still very ambitious and opened new directions, such as creating some new important Romanian voices in the non-fiction area or developing a national reading program which aims to prepare future generations of readers.
EVENT ACCESS
The cost for one event is RON 80 (no VAT/ included coffee break).
You have access to the event only after you received registration confirmation. Women in Business members have priority. You can register here: inscrieri@femei-in-afaceri.ro. For further details phone this number:  0724 345 739.