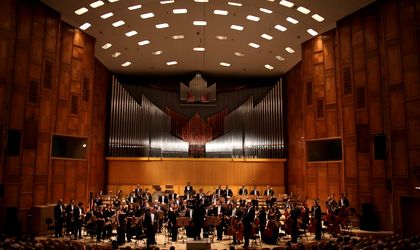 Under the wand of the Romanian born conductor Ladislau Hornvath, the maestro of Maggio Musicale Fiorentino Orchestra, will play for a Mozart night presented by well-known Romanian violinist Cristina Anghelescu. The event will take place on Friday, January 18, starting 19.00, at Sala Radio in Bucharest.
The Mozart night opens with Der Schauspieldirektor (The Impresario), a comic and lively overture. The concert continues with Concerto no. 4 in D major for violin and orchestra, a piece that was composed by Mozart when he was 19. The Mozart night will end up with Symphony no. 41 in C major – "Jupiter."
Tickets can be bought from the Sala Radio's box office, www.bilete.ro and from Post Offices marked with the sign Bilete.ro. More details about the event can be found at www.orchestre.srr.ro.
Oana Vasiliu