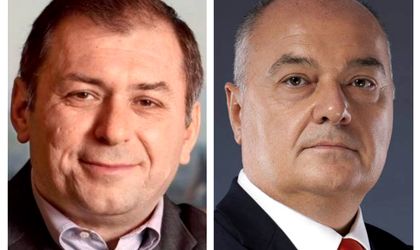 Banca Transilvania Group said Monday morning it took over investment banking consultancy Capital Partners, which was founded by Doru Lionachescu.
The deal should be completed this month, and will see BT Securities, group's brokerage arm, take over Capital Partners. The new company will be called BT Capital Partners and will include the team from the former consultancy.
"Our intention is to combine the platform and experience of BT Securities and of the Bank's Corporate Division with the expertise of Capital Partners in investment banking. This new acquisition is part of BT Financial Group's strategy to take advantage of the growth opportunities on the local market," said Horia Ciorcila, chairman of Banca Transilvania's Board of Directors.
Capital Partners was set up 10 years ago and has worked on deals with a combined value of more than EUE 2 billion.
Doru Lionachescu, the main partner and chairman of Capital Partners, said the new firm will focus on Romanian companies with investment potential.
Capital Partners provides M&A services, corporate finance and real estate advisory. It also controls One United Properties, a real estate developer for residential projects in Bucharest.
Aside from Lionachescu, the other owners of the firm are Andrei Diaconescu, Victor Capitanu and Vlad Busila. All of them are former bankers.
BT did not mention the size of the deal.
Ovidiu Posirca