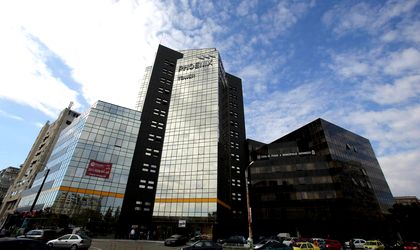 Asset fund manager Aberdeen Asset Management and German lender Commerzbank have sold the office building Phoenix Tower in Bucharest to New York-based Adam America, a developer and operator of residential real estate, for an undisclosed sum.
The building is located in center-eastern Bucharest, near the Bucharest Mall, and has a surface of 10,000 square meters. It has an 80 percent occupancy rate. Most of the Phoenix Tower's tenants are in the IT sector.
Aberdeen Asset Management sold last year Auchan Titan Shopping Center, in a deal worth EUR 86 million, according to Colliers International, which brokered that deal.
"The return on the market of Adama's founders is a vote of confidence for the local real estate market," said Simina Niculita, associate director at Colliers International, the real estate consultancy that brokered this deal on the sellers' side.
Niculita added that there is growing investment interest for medium-sized buildings in Romania, due to easier access to finance.
Law firm Cameron McKenna Romania assisted the seller, while Biris Goran worked for the buyer.
The co-founder and managing member of Adam America is Dvir Cohen Hoshen, who has previously served as founder and CEO of Adama Holding, which is developing the Reveria housing project in Bucharest.
Adam America has invested USD 700 million into residential projects. Its portfolio comprises 1,200 rental apartments, 300 condominium units and 75,000 square feet of commercial space.
Ovidiu Posirca