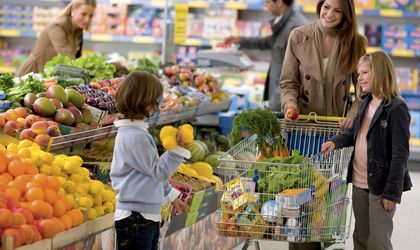 German grocery chain Lidl has unveiled on Wednesday plans to open a new office building and a store in Bucharest in partnership with construction company Skanska.
The class A project will be located in northern Bucharest and will comprise two buildings with four and six stories, respectively. The construction works have started this January and should be completed by May 2017, according to estimates of the retailer.
Lidl said its offices will cover 12,500 sqm, while its store will span another 2,400 sqm.
Ionut Vasiu, head of the real estate department at Lidl Romania, said the new project will be as "eco-friendly" as possible.
"Aside from using ecological, or even natural or recycled contractions materials, the development takes into account the highest standards for environment protection," said Vasiu in a statement.
The new building will use natural refrigerant and geothermal energy for heading installations. It will also include solar panels and LED-based lightning systems.
Lidl's new project will also have recharging stations for electrical cars.
The retailer has a network of 193 stores in Romania, employing 4,200 people.
Ovidiu Posirca