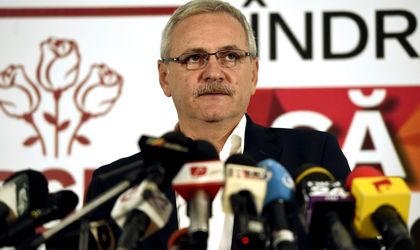 The international press has reported on the results of Sunday's parliamentary elections, with most stressing that the emphatic return to power of Romania's largest leftist party takes place amid concerns over the fate of the country's anti-corruption policies and unrealistic electoral pledges.
PSD in remarkable come back one year after being ousted by protests
Most news outlets reported that the Social Democratic Party's (PSD) landslide victory, with 46 percent of the votes cast on Sunday, paves the way for the return to power of a party that was ousted by the people after in the aftermath of the Colectiv club deadly fire.
"A year after the PSD's Victor Ponta was ousted as PM by popular protests, the party is poised to take back power," Politico.eu wrote.
"Romania's left-leaning Social Democrats have easily won parliamentary elections a year after a major anti-corruption drive forced the last socialist prime minister from power," The Guardian said on Monday. "Romanians have voted in parliamentary elections that appears to see the corruption-tainted left stage a remarkable comeback, a year after a deadly nightclub fire forced them from office," Aljazeera commented.
The Financial Times also stressed that elections result "heralds a remarkable comeback for the PSD, a year after its former leader and prime minister Victor Ponta resigned in the shadow of money laundering, forgery and tax evasion charges, all of which he denies."
PSD head Dragnea serving a two-year suspended prison sentence
PSD has yet to nominate a PM, and the choice, the FT notes, "could spark a confrontation between President Klaus Iohannis and the PSD leader Liviu Dragnea, who refused to name the party's favoured candidate before the vote.
Romanian law prevents anyone convicted of a crime from being appointed minister. That is why, despite being a logical choice for prime minister, with a two-year suspended sentence to his name, Liviu Dragnea could be barred from taking office. "Dragnea received a two-year suspended prison sentence for voter fraud in April for inflating voter numbers at a July 2012 referendum to impeach former President Traian Basescu," The Guardian notes, while Aljazeera mentions that "Iohannis has vowed to stop anyone with a criminal record from becoming prime minister, which would rule out Dragnea."
PSD's win could jeopardize financial stability, anti-corruption reforms
The international press underlined concerns over PSD's capability to fulfill its electoral pledges as well as over the continuation of the country's anti-corruption reforms.
In one of his first interventions after hearing the preliminary results, Dragnea said Romania would respect its economic commitments. "Romania is an island of stability in the region," he stressed. However, as the Guardian noted, "his party was pushing a populist line."
"Today, Romanians voted to bring Romanian villages back to life and for us to feed ourselves with the fruits of our land, not low-quality imports. This vote shows that Romanians want to feel at home in their country, they want Romania to be a better home for all its citizens, not just for some," Politico.eu quoted Dragnea.
"Today, citizens voted for economic growth, for jobs, for more money into the pockets of Romanians," the FT quoted Dragnea as saying, and noted that the party promised "to share out the fruits of an estimated 5.2 per cent growth in GDP this year — the EU's biggest — by raising the minimum wage, pensions and state salaries. It also pledged a "massive" investment programme worth L89.4bn ($20.9bn)."
Uncertainty also hovers over the progress of Romania's anti-corruption reforms. "The fall of Ponta's government prompted a flurry of activity by the National Anti-Corruption Directorate, and anti-graft officials are worried their campaign to clean out the Romanian left will see them targeted by a new PSD mandate," Deutsche Welle noted.
According to Aljazeera, "there are worries this will not happen if the PSD returns to power," despite the fact that "a recent survey suggested that 95 percent of Romanians want tackling corruption to be a priority for the next government."
"Romania's National Anti-Corruption Directorate (DNA) has been highly active and visible, bringing ministers, senators, lawmakers and other public officials to justice,"Aljazeera wrote. "The clean-up has 'disproportionately hit the Romanian left,' the publication quoted Tsveta Petrova from risk consultancy Eurasia Group as saying. "As a result, Petrova said, "should a left-led coalition come to power, it will try to slow down this campaign."
Georgeta Gheorghe