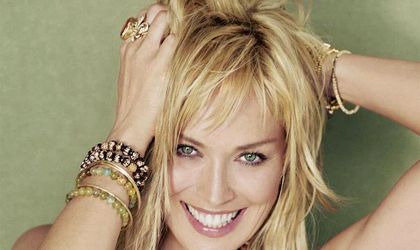 Famous Hollywood actors Sharon Stone and Andy Garcia will arrive to Romania in August to beging shooting for the movie "What about love". The shooting will take place on the famous Romanian Transfagarasan mountain road, in the area of the Arefu village, according to Castel Film. Other scenes of the film "What about love" will be shot in the Old City of Bucharest and Hunedoara.
After Romania, the movie will also be shot in Spain, where the story of these main characters continues with another part of their European journey.
According to letitcast.com, the movie, where Sharon Stone and Andy Garcia play the parents of one of the main characters, tells the story of two young people somewhat wary of love, American Tanner Tarlton and Spaniard Christian Santiago(Miguel Ángel Muñoz). They spend a summer together in Europe making a film about people's attitude towards love. They travel from Barcelona into France and up into the Eastern bloc of Europe. Tanner and Christian realize that they are actually filming their own love story, but they have no idea that their film will ultimately save Christian's life after tragedy strikes them both. The unique story of these two young lovers changes the life of their parents forever when they learn from the blissful experience of their kids. The children' experience allows them to fall in love all over again, just as their daughter would have wished.
"What About Love", directed by Klaus Menzel's, is an independent, medium-budget feature which will premiere in 2013.
Oana Vasiliu