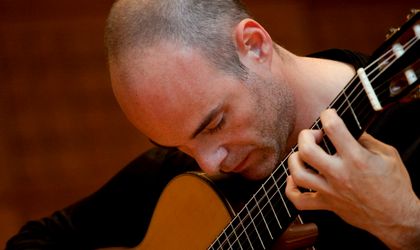 The Cervantes Institute in Bucharest and the George Enescu Philharmonic are organizing a concert of guitar player Ricardo Gallen on November 23rd. The concert will take place at the Romanian Athenaeum in Bucharest, starting 7 pm.
Gallen started playing classical guitar at the age of four, performing in public just a year later. At the age of ten he entered the Conservatory of Music in Cordoba, receiving his first formal music education by the Conservatory's director and founder Tomás Villajos Soler. He studied guitar and ancient music at the University of Salzburg (Mozarteum) and Munich under Fisk, Eglhuber, Hübscher and Clerch. In 1999, he graduated at the Meisterklasse at the Hochschule für Musik in Munich.
Gallen has given numerous recitals in Spain, Europe and the United States, in solo performances, in a duet (with Eliot Fisk), or with an orchestra.
More details about the program are available here.