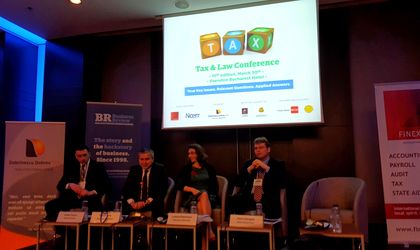 The building tax in its current form discourages investments in quality buildings, stated Gabriel Biris, secretary of state for the Ministry of Public Finances (MFP) during the fifteenth edition of the Tax&Law Conference organised by the Business Review magazine on March 30.
Moreover, he said that the deadline for handing in tax returns for buildings has been postponed due to the high number of evaluations that had to be made. "Why must we evaluate to calculate taxes? Isn't it better to set a fixed tax base through legislation the same way we now have a system that works for individuals?" asked Biris during the conference.
He also mentioned the way local authorities have been applying different rates for residential spaces depending on the type of owner, something that the Ministry of Finances wants to change. "The moment when for commercial spaces there is such a great difference being made, meaning a 0.2 percent rate for individuals and 1.9 percent for legal entities it is clear that your interest is not to have a correct tax settling, but rather a correct settling of voters," he added.
On March 23, through an emergency ordinance, the Government decided that the first payment deadline for taxes on buildings and transportation would be postponed by three months from March 31 to June 31.
Andreea Tint