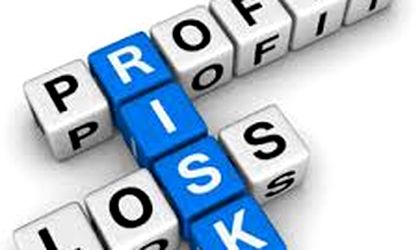 Romania's market for mergers & acquisitions (M&A) has remained at around EUR 1 billion in 2013, driven by deals in the banking and renewable sector, although big investors have held back and are carefully planning moves for next year, say deal makers.
By Ovidiu Posirca
Falling foreign direct investments (FDI), which lost 10 percent to EUR 1.5 billion in the first three quarters, reflecting the continued European economic uncertainty, are making domestic consolidation activity more prominent, suggests Hein van Dam, partner in charge of financial advisory at the professional services firm Deloitte Romania.
"This is particularly evident in the banking sector where several smaller transactions have been concluded in 2013. However, Romania remains 'overbanked' relative to the size of the market and consolidation is long overdue," the Deloitte partner told BR. He says the financial and banking sector was the most visible, although other fields such as IT, agriculture and manufacturing were also targeted.
"Restructuring, be it in the form of re-focusing on core versus non-core business or withdrawal from certain markets/segments by international as well as domestic businesses, should support a larger volume of smaller transactions, but such activity is somewhat constrained as equity requirements in transactions have increased substantially, resulting in caution," commented van Dam.
Both Citi and RBS sold their retail banking arms in Romania, while Polish Getin Holding took over Romanian International Bank, a small lender that was short on capital. Ing Lease Romania offloaded part of its portfolio to Raiffeisen Leasing, while French Insurer AXA exited Romania after selling its loss-making operation to Astra Asigurari.
"For 2014 we expect transactions involving consolidation in the banking field through the sale of small and medium-sized companies and an increase in the number of transactions that involve loan portfolios, especially non-performing loans," Mihai Zoescu, director advisory at the professional services firm KPMG, and Corina Constantin, manager for corporate finance at KPMG, told BR.
Mihai Pop, manager within the transaction advisory services department at the professional services firm EY
Romania, commented that the market has shifted towards the financial sector due to the demise of the renewable energy market.
As the government has clearly stated its intention to reduce incentives for renewable producers, deal-making is set to diminish in the coming years, mainly due to legal uncertainty.
The biggest public deal was the sale of a 70MW wind farm by Vestas for over EUR 100 million. The solar sector, meanwhile, has seen more smaller-value deals.
Weak economy impacts private equity sentiment
The Deloitte partner notes that several funds have looked at potential deals and proceeded to undertake lengthy negotiations, but were unable to close on satisfactory terms.
"Given the high expectations of any investment fund regarding the yields compared with the current (e.n. growth) possibilities of the economy, apparently there are still difficulties in finding companies that can represent an acquisition target," added the KPMG experts.
According to Dragos Atanasiu, senior manager for deals at professional services firm PwC Romania, agriculture, food production and FMCG retailing will remain "stars" of the economy and attract investors.
He added that the market for durable goods will be revived once consumer loans pick up, and that transport and logistics have already been signaling growth on the backdrop of the expected economic recovery.
"The development of niche capabilities, such as the IT sector and the application of IT in services, production and retail, which generates high profitability and relevant volumes of activity, will still represent an advantage for any company interested in attracting investors," Atanasiu told BR.
Experts said that the continued listings of energy state-owned companies on the Bucharest Stock Exchange, as part of an ongoing agreement with international lenders, has had a limited impact on the M&A market.
Insiders largely agree that the slow recovery of the Euro zone economy, Romania's main trading partner, will not influence deal-making to a large extent. They underlined that brisker economic growth at home could help more Romanian companies catch the eye of potential buyers.
Deals of the year Construction
Deals of the year Healthcare&Pharma
Deals of the year Media & Advertising
Deals of the year Renewable Energy 
Deals of the year Stock Exchange
ovidiu.posirca@business-review.ro