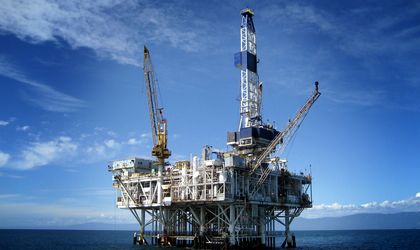 As Romania struggles with falling oil production in mature fields and has to rely more on imports, companies warn that new investments could be put on hold because prices have plummeted in the recent period.
Ovidiu Posirca
The country is able to cover most of its consumption from domestic gas sources, and the country pins its hopes on offshore projects in the Black Sea to enhance its energy security. However, the Dacian Ciolos- led technocratic government is already looking to change the way energy companies are being taxed.
Oil and gas association: more taxes, less production
News portal Profit.ro reported at the end of last year that the government was looking to enforce a new 35 percent tax on the upstream (exploration and production) profits of oil and gas companies. Those that are looking to develop new fields are set to receive a 15 percent tax deduction. Meanwhile, the current royalties scheme would remained unchanged.  
The new taxation mechanism would be enforced starting 2017 and is set to run for 20 years as the government aims to extend its application for mineral resources. Additionally, authorities plan to scrap the tax break for oil and gas exported from Romanian offshore deposits.
"The arithmetic is so simple that anybody can understand it: the higher the tax burden, the fewer years of production you will get in exchange (…) because when the project becomes less economically viable and the production stops, then all the income to the state budget stops,"  Artur Stratan, president of the Romanian Petroleum Exploration and Production Companies Association (ROPEPCA), told BR. The association currently has 19 members, including Austria's OMV Petrom and US-based Chevron, which together employ over 18,000 people.
According to a study by professional services firm Deloitte, commissioned by ROPEPCA, Romania taxation in the oil and gas sector is above the EU average. The royalty rates have remained unchanged since 2002. For oil, the state collects between 3.5 and 13.5 percent of the gross value of production, depending on the size of the fields.  On gas, the rates range from 3.5 and 13 percent.
Investments are already starting to decline
Andreea Mitirita, director, tax consulting at the professional services firm PwC Romania, points out that the fall of oil prices to a 12-year low could see companies abandoning certain investment plans.
"The current situation has led oil companies to sharply cut investments in exploration and production worldwide, as the commercial factor holds a high weight in the investment decision. In today's global economy, and considering the maturity of many Romanian oil and gas fields, Romania is not shielded against such risk. Moreover, infrastructure quality, risks associated with a specific country and cost of financing are important factors in the global race for investments, and Romania needs to step up its game in order to not be left behind," Mitrita told BR.
Some companies have already started to report decreases in their investment budgets.
For instance, state-owned gas producer Romgaz, said its investments in the first nine months of 2015 were down 13.1 percent compared to the same period of last year.
Oil major, OMV Petrom, reported lower investments both in the upstream and downstream operations in the first three quarters of 2015, citing the drop in oil prices.
Meanwhile, state-owned Conpet, which operates the transport network for crude oil, said the amount it moved through its pipes rose by 7.8 percent, around 5.3 million tons, in the first nine months of 2015, compared to the same period of last year. The company reported an increased share in the transport of imported oil, although domestic operations still account for more than half of the total transported crude.
Difficult offshore projects
At present, several companies are looking for oil and gas deposits off the Romanian coast in the Black Sea, and some groups have already discovered resources, but it is still too early to say if these resources are commercially viable.
For instance, Russia's Lukoil, US-based PanAtlantic and Romgaz had all announced in the last quarter of 2015 that they found a Romanian gas deposit offshore. The initial estimates put the discovery at over 30 billion bcm of gas, roughly enough to cover Romania's domestic consumption for three years.
The news came more than three years after the consortium comprising of OMV Petrom and ExxonMobil said they had found a gas deposit of around 42 to 84 bcm in the Black Sea. Pundits say that if this field proves to be commercially viable, the first gas could flow onshore around 2020, provided transportation infrastructure is built on time.
"The underdeveloped transportation infrastructure and the limited access to the Black Sea through the Bosphorus Strait, generate high logistics and mobility costs. Due to high technical and geological risks, as well as the high extraction and transportation costs, oil and gas companies will expect high rates of return for their investments," said Mitrut of PwC.
"Although offshore perimeters from the Black Sea have a potential high reward, they are also subject to considerable technical challenges (insufficient seabed topography, high toxicity of the water leading to rapid corrosion of equipment) which bring a high risk of failure. In times of uncertainty, given by the present low oil price environment, investors will most likely consider very carefully whether to continue existing offshore projects," she added.
Government memorandum with KMG International could open new pipeline of projects
KMG International said last month it would stick to its plan to establish an investment fund in Romania, provided that the government tenders its 26.69 percent stake in Rompetrol Rafinare.
Although in 2013 the state signed a memorandum with KMG International (formerly known as Rompetrol Group), owned by Kazakhstan's state oil group KazMunaiGas, the tender has not been organized to date. The oil company would like to buy back a 26.69 percent stake from the government for USD 200 million.
KMG International went on to say it was still interested to invest in Romania after news broke out that China Energy Company (CEFC) was set to acquire 51 percent in this company from KazMunaiGas.
The oil company said it would put aside USD 150 million in equity for the fund and total assets target of up to USD 1 billion, depending on the market conditions during the investment period of 7 years.
"KMG International has already identified a number of profitable projects for the Investment Fund – the extension of the fuel station network on the local market, the construction of a new cogeneration plant on the Petromidia platform,and the continuation of investment in upstream exploration fields – to generate direct and indirect beneficial effects for the Romanian economy, for the communities where these projects are going to be implemented, including total creation of approximately 2,000 jobs during different phases of the projects," said the company in a statement on the Bucharest Stock Exchange.
Victor Grigorescu, the minister of Energy, pointed out that the government was "carefully watching" that KMG International fulfills all its obligations regarding the Romanian state, in line with the local legal framework.
"The Rompetrol issue is strategic for Romania and this preoccupies us very much," said Grigorescu, after finding out about the potential sale of shares in KMG International.
Latest tender for new oil fields, five years ago
Although oil production is going down and companies are trying to rejuvenate older fields, Romania has not put up any new concessions for tender in the past five years.
Representatives of the National Agency for Mineral Resources, which is tasked with organizing the tender, had announced in the spring of 2015 that some new perimeters for onshore and offshore explorations would be put up for tender, but nothing has happened thus far.
Stratan of ROPEPCA says that Romania should have organized this tender when oil prices were still high, adding that this represented a missed opportunity for the state at this moment.
"That is why the 11th bidding round should have been launched by the government when the crude prices were higher than today and when the chances to successfully attract foreign investment would have been higher. Today when we face the grim reality of 30 or even close to 20 USD per barrel, everybody will put their investment decisions on hold. The recovery period would be long and many changes could occur internationally. The reality is that the government has just lost a train that is not going to come again anytime soon," said Stratan of ROPEPCA.
The latest tender was held in 2010, when 30 perimeters were tendered. The concessions were located in western Romania. Hungary's MOL, Chevron and Lukoil were the companies that secured exploration and exploitation licenses for 20 fields.
According to ROPEPCA data, there are 463 concession agreements in Romania. Most of the perimeters are operated by OMV Petrom (239) and Romgaz (140).
EIA estimates oil prices will remain "relatively low" till 2017
In its first estimate, published mid-January, the US-based Energy Information Agency (EIA,) said that Brent crude oil prices are forecasted to average at USD 40 per barrel (b) in 2016, climbing to USD 50/b by 2017.   
"Crude oil prices are expected to remain low as supply continues to outpace demand in 2016 and more crude oil is placed into storage. EIA estimates that global oil inventories increased by 1.9 million b/d in 2015, marking the second consecutive year of inventory builds. Inventories are forecasted to rise by an additional 0.7 million b/d in 2016, before the global oil market becomes relatively balanced in 2017. The first forecasted draw on global oil inventories is expected in the third quarter of 2017, marking the end of 14 consecutive quarters of inventory builds," said the agency.
The EIA has pointed out that the United States has been behind much of the global increase in oil production as well as other liquids since 2012, but members of The Organization of the Petroleum Exporting Countries, OPEC, are expected to make gains in this area by 2017.
Additionally, this year we might see a new player entering the global energy market. Iran could ramp up its oil production once the international sanctions have been lifted. This could happen in the first quarter of this year, according to the EIA.