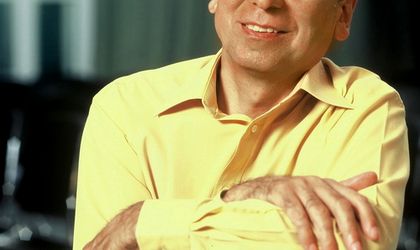 Pianist Martino Tirimo will perform at Sala Radio Hall in a concert dedicated to the end of  Cyprus Presidency at European Union Council on December 14. The famous pianist will be accompanied by the National Radio Orchestra and the Radio Academic Choir, under the direction of conductor Dan Mihai Goia and of the Greek conductor Nikos Christodoulou. For this concert, Tirimo will feature both Cyprus and Romanian classic music, Rosamura – The Cyprus Princess, Schubert and Romanian Rhapsody No. 1, Enescu. The evening's program includes Chopin – Andante spianato and Polonaise, Beethoven – The Fantasy in C minor for Piano, Chorus, and Orchestra, Op. 80 and Claude Debussy's Préludes, presented by Nikos Christodoulou's orchestration.
Martino Tirimo's style is often compared to that of Schnabel, Arrau, Rubinstein and other great pianists. He was born into a musical family in Cyprus and began piano and violin lessons with his father, a distinguished conductor and violinist. He gave his first concert at the age of six, performed Haydn's Concerto in D at eight and when only twelve he conducted seven complete performances of Verdi's La Traviata, including soloists from La Scala, Milano.
At the age of thirteen his family moved to London and he continued his education at Bedales School. At sixteen he won the Franz Liszt Scholarship to the Royal Academy of Music, graduating with the highest honors, after which he completed his studies in Vienna. He later worked closely with Gordon Green, whom he regarded as his greatest mentor. In 1971 and 1972 victories in the International Piano Competitions in Munich and Geneva launched his international career.
Oana Vasiliu