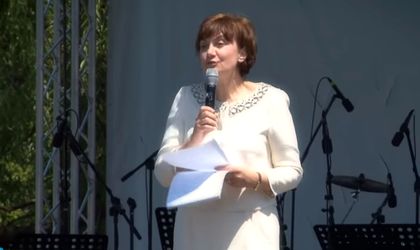 The former president and founded of Romanian IT company Siveco, Irina Socol, was given a prison sentence of two years and six months in a tax evasion case.
The decision was taken Tuesday by the Bucharest Court of Appeal. The judges have overturned an initial jail sentence of three years and six months.
Another six persons were sentenced in the same case, including a former executive of Siveco. Another got suspended jail sentences.
Socol was put on trial in November 2014. Prosecutors say that Siveco's representatives had founded a complex tax evasion mechanism that involved over 50 companies.
These firms were involved in fictitious transactions between 2009 and 2013, which have amounted to around EUR 10 million.
The prejudice in this case has been paid by the defendants.
Socol had been placed in preventive arrest between September 2014 and November 2014. She has been in house arrest since November 2014. This period spent in preventive and house arrest will be reduced from the final jail sentence.
Siveco was founded in 1992. The company has worked on key IT projects in the public sector such as the implementation of the Integrated Unique Information System (SIUI) at the National Health Insurance House and the roll out of e-learning solutions for the Ministry of Education.
Siveco is also working for on projects abroad. It has an ongoing project with the European Commission, the executive arm of the EU,  for EU training support programmes, eLearning development, and communication services in the field of customs and taxation. Siveco is the leader of the consortium working on this project.
Ovidiu Posirca