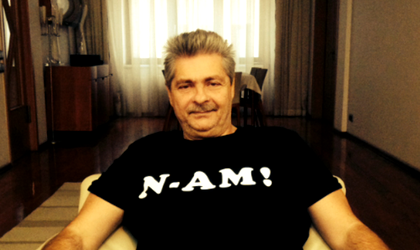 Controversial businessman and former media owner Sorin Ovidiu Vintu was convicted to six years and two months behind bars, while trade unionist Liviu Luca got six years of jail in the Petromservice file.
Moreover, Ovidiu Turcanu was also convicted to six years. The first sentence had been of nine years.
The Bucharest Court had convicted on July 2014 Vintu to six year and two months of prison, Turcanu to nine years and Luca to six years, all the convictions without execution, without being definitive.
In September 2012, Vintu, Luca and Turcan and the former presidents of Petromservice, Gheorghe Supeala and Zizi Anagnastopol, were prosecuted for money laundering and dilapidation of the company, the produced liability being over EUR 3.5 million.
Luca, Sorin Mihai, Supeala, Bogdan Negrutzi, Ioan Bolhalteanu, Anagnastopol, Graziano Rino Raichovich were prosecuted for dilapidation and Vintu and Turcan for complicity to dilapidation and money laundering.
According  to the prosecutors, during 2005, Luca became indirectly the main shareholder of Petromservice, by acquiring 49.35 percent of the company's shares through Elbahold Ltd, registered in Cyprus, where he was a beneficiary.
"In this way, the defendant Luca Liviu controlled the following activity developed by SC Petromservice SA, by bearing his vote right of Elbahold Ltd within the Shareholders' General Meeting, which allowed him to appoint individuals close to Administration Council, general director and financial director members, " said the Supreme Court.
The investigators showed that Luca was helped for the company's administration by Vintu, who financed the taking over of the shares package.
An important role had also Turcan, who intermediated the defendants' relation with the registered companies in Cyprus and with the banks within this country, said the prosecutors.
Georgiana Bendre