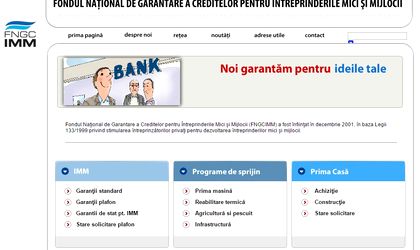 The former CFO and executive board member at BNP Paribas Cardif Romania, Dragos Oltenescu, will become the new general manager and president of the board at the National Fund for the Guarantee of Loans of SMEs (FNGCIMM).
Oltenescu will start working in his new public position as of March 13. He is replacing Silvia Ciornei, whose mandate as the helm of the FNGCIMM expired on February 24.
"The FNGCIMM is an extremely important financial institution in the portfolio of the Ministry of Public Finance. Providing a professional management, which is depoliticized and efficient in all the institutions owned by the state, is a priority for the current government", said Anca Dragu, the Ministry of Finance, according to a statement.
The new FNGCIMM head has been working for BNP Paribas Cardif since August 2011. Prior to this, he was head of strategy and business planning and retail board member at RBS.
Oltenescu has also worked for Philip Morris International and BCR.
At present, the interim general manager of the FNGCIMM is Viorel Cirstea.
The Ministry of Finance said it was looking to implement at FNGCIMM the corporate governance principles included in the Government Decision 109/2011. This ordinance refers to the appointment of private managers in state-owned companies.
Ovidiu Posirca