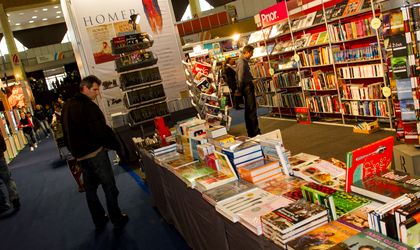 November 20-24
Romexpo
Organized by Radio Romania since 1994, Gaudeamus International Book & Education Fair is a varied cultural event, of which the book exhibition is the main part. It is unique in its field, as the only book fair in the world founded and organized by a public radio broadcaster. This year, the guests of honor at Gaudeamus are the Nordic countries: Sweden, Norway, Denmark, Finland and Iceland.
 To mark the event, the Nordic embassies in Bucharest are challenging young readers to try their luck in a contest of imagination based on the Nobel Prize. The competition involves writing a short text to answer the question, "What other domain do you think should be awarded and why?" Participants are invited to come and speak in support of their entry on Saturday, November 23. The most inventive texts will win prizes.
The fair is held every year in the central pavilion of Romexpo, where an exhibition area of 14,000 sqm will play host to over 400 Romanian and foreign publishers, printing houses, educational institutions, cultural institutes and centers, book distributors, multimedia companies, NGOs with a cultural and/or educational profile, professional associations, bookstores, libraries and so on. A book exhibition and a literary salon at the same time, the fair stages over 650 cultural events every year, in a fun atmosphere intended to celebrate the world of written culture.