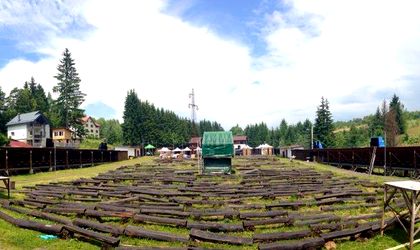 For four days, international jazz music will emanate from the Romanian mountains, via the small village of Garana in Poiana Lupului, Caras Severin county, between July 10-13.
Considered a contemporary Woodstock, the festival will unfold in the heart of the Western Carpathians. Having developed over the decades into an international artist settlement, Garana (50 km by car from Timisoara airport or 20 minutes from Resita train station) will host Europe's only open-air jazz festival, now on its 18th run.
This year's lineup features the Adam Bałdych Imaginary Quartet, Andy Sheppard Trio Libero, Dave Douglas and The Riverside Quartet, the Marius Neset Quartet, Elena Mindru Finnection, Joey DeFrancesco Trio, Ulf Wakenius Band, Arve Henriksen Band, Tiberian, Pedro Negrescu Trio, The Crimson ProjeKCt, Kimmo Pohjonen, Stian Westerhus, Mike Stern / Bill Evans Band, Tom Harrell Colors of a Dream and JazzyBit.
The Timis Online publication noted in February, when the first big names of the lineup such as the Crimson ProjeKCt, Joey DeFranesco and Marius Neset were announced, that local hotels had already been fully booked by the event's loyal fans. Accommodation remains available from locals offering rooms in their houses or in tents.
The Crimson ProjeKCt are on their first European tour, and will bring to Garana the legacy of King Crimson, which started in England back in 1969. Meanwhile, Tony Levin, famous for his electric bass, was previously in Romania for the Peter Gabriel concert in May of this year.
Oana Vasiliu