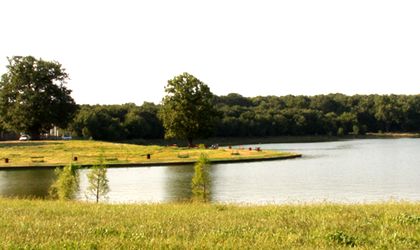 The second edition of Chitila Film Festival presents a national competition for documentary films, short fiction films and cartoons, dedicated to Romanian directors. The festival will be held between August 31 and September 2 at Chitila Lake, a quite location near Bucharest.
Until August 15, the competition was open for students, graduates and directors and people in the film industry.  The program of the festival is divided into two days of contest, while the final day will be reserved for the awards ceremony. The jury of Chitila Film Festival will nominate only five short fiction films and five documentaries for the final competition. The short films must less be than 20 minutes long and subtitled in English if the dialogue is in a language other than Romanian or English.
The films will be shown on a giant screen on the shores of Chitila lake, where organizers prepared special benches and picnic blankets for the film lovers that will attend the festival. Also, the transport is free from the 1 Mai metro station.
More details of the event can be found on the official site, information available only  in Romanian.
Photo courtesy of Chitila Film Festival
Oana Vasiliu