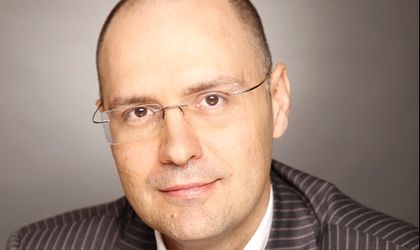 The Coalition for the Development of Romania (CDR) said that adopting the passing to pay draft bill in its current form would "greatly affect the trust of investors regarding Romania's ability to respect some fundamental principles," according to a press release from the organization.
Long-term, this could lead to a smaller volume of private investments into the economy, deteriorating indices of economic and social development and, finally, the quality of citizens' living standards being affected, added the CDR.
Adopting the passing to pay draft bill would deteriorate the access to credits, and prices of houses could vary with 10 percent, determining a net fall in the population's wealth of 6.3 percent, meaning RON 57 billion, according to data from the National Bank of Romania (BNR) cited by the CDR.
The CDR further drew attention to what it called "essential principles that this legislative initiative ignores," such as the absence of a thorough analysis and impact study in accordance with legal demands. "When adopting a draft bill that isn't based on this minimum analysis, the risk appears for specific situations to be resolved discretionally," adds the CDR. Moreover, "a dangerous precedent could be created for such legislative proposals in the future."
Additionally, even though the draft bill claims to be in accordance with the provisions of the 2014/17/E European Directive, it does so in a way that contravenes the spirit of the directive, says CDR. For example, the draft bill would make it compulsory for the loaner to accept debt pay off through the passing to pay law as opposed to passing to pay only with the agreement of both parties, in the Directive. Moreover, the draft bill would also be applied to current contracts as opposed to only for those contracts signed after March 21, 2016, in the Directive.
Pointing out that adopting the European directives is compulsory for all member states, "breaking this obligation can attract serious consequences for the Romanian state, that in the end the tax payers will bear, and brings into question the quality of Romania as a credible partner in the European construction," added the CDR.
The retroactive applicability of the draft bill would, according to the CDR, "expose any citizen, investor or entrepreneur to the flagrant breaking of the state's mechanisms, of contractual and investment safety, [and] of the property right, guaranteed through the Romanian Constitutions."
Moreover, if the law is adopted in its current form, the Romanian state will "practically be exonerated of its own guarantees issued as part of the 'Prima Casa' program," added the CDR, pointing to the fact that public debt costs are at risk of going up, affecting the budgetary balance.
Andreea Tint
In photo: Daniel Anghel, coordinator of the Coalition