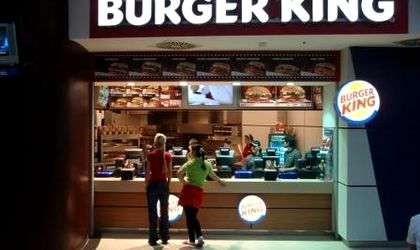 Burger King Worldwide Inc. has entered into a joint venture to help expand its business in Romania, Poland, Italy and Greece, writes CNBC.
The restaurant operator said Friday that the joint venture, called Burger King SEE S.A., has signed a long-term master franchise and exclusive development agreement that includes sub-franchise rights for all of the markets.
Its plan is for the joint venture to aggressively develop Burger King restaurants across Southern and Eastern Europe and create more than 10,000 new jobs within the first five to seven years of the venture.
Burger King is already present in Poland and Italy, and will return to Romania after leaving in 2012 following the insolvency of the local branch. Greece will be a new market for Burger King.
The Burger King division for the Southeast Europe (SEE) region will be led by Leo Leon, who has worked for Burger King Worldwide for 18 years, the group announced
"We have very ambitious plans for South-Eastern Europe. By partnering with Burger King SEE, we want to aggressively expand our Burger King brand and business on the key markets in Italy, Poland and Romania and we are excited to bring the brand into a new market, that of Greece," said José Cil, president of Burger King division for Europe, Middle East and Africa.
Burger King entered the Romanian market in 2008 and the fast food operator it ended 2010 with a loss of EUR 1.27 million, higher than the loss in 2009, of EUR 1.13 million. End 2010, Burger King had a staff of 153 and only eight restaurants in Romania.
The brand was brought to the country by investors Marius Nasta and Eli Davidai.