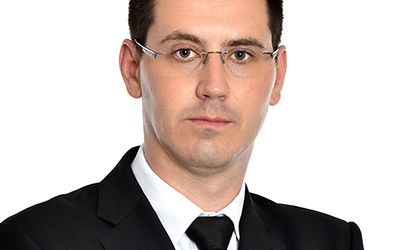 BuildGreen, the green building certification company, says that it has exceeded 3 million square meters assisted for sustainable certification, adding new projects in Czech Republic, Croatia, Lebanon and Slovakia.
In the first half of the year, the consultancy achieved 21 sustainable certifications for a whole range of projects in Romania and also in Central and Eastern Europe and in Lebanon. The new obtained certification meant an increase of 25 percent in terms of counseled project, compared to 2016 year-end, while the total area of the certified or assisted projects increased by 15 percent.
In Romania, the consultancy has worked for the entire portfolio of NEPI Rockcastle, as well as for Oregon Park (BREEAM Excellent), owned by Portland Trust, and Globalworth Tower (LEED Platinum), owned by Globalworth investment fund, and Unirii View (BREEAM Excellent) office tower, built by Belgian investor Yves Weerts in downtown Bucharest.
For this year, BuildGreen estimates a 25 percent increase of the number of certified projects country-wide and a 30 percent increase of the company's portfolio in 2017.
" We see a trend on the new projects segment: beside the owner's desire to achieve the highest level of performance, there is also a tendency to implement new and innovative technologies that lead to a higher level of energy efficiency and increased comfort. These include geothermal heat pumps implemented for the first time by Portland Trust at Oregon Park, as well as solar panels – geothermal of photovoltaic. At the same time, facilities for electric cars are being implemented at this time or an infrastructure is created for the future. All this highlights a change in the developers' vision towards medium and long term investments", says Razvan Nica, managing director BuildGreen.