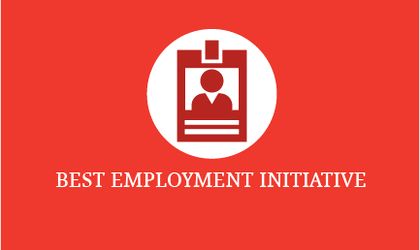 As the 12th edition of Business Review Awards Gala, BR magazine's flagship event that recognizes the outstanding achievements of the business community, will take place on February 27, we want to put the spotlight on the 10 categories and finalists that were selected by the independent jury for their exceptional activity in 2016.
For BR Awards 2017, the jury looked at over 100 nominees and selected 43 companies, entrepreneurs and executives that will compete for a trophy.
The Best Employment Initiative category awards HR endeavors of companies, multinational or local, made in an increasingly competitive Romanian market. Aspects of interest include the recruitment policies, training efforts, retention programs included in the project, benchmarked against the wider context of the company's investment and presence in Romania.
The story of Lidl – the winner of the previous edition
German retailer Lidl was awarded in 2016 for its program called "Next Store Manager", designed to improve the leadership and management capacities of its employees.
Last year, the retailer had around 4,000 employees in Romania. Its network of stores exceed the 200 mark. In late 2016, Lidl opened its first green logistics center in Romania following a EUR 20 million investment.
The finalists were selected by an independent jury based on the following criteria:
Innovation and effectiveness of the program
Impact on the company business or society overall
Look at the net personnel increase vs. the net of the industry (percentage also)
Look at the industry growth and its importance for the Romanian economy
Qualitative reviews: employees feedback, employer branding efforts, NPS scores, or any other internal KPIs (engagement, retention, personnel turnover)
The finalists of this category are:
BCR for Managers for Romania program
Mega Image for its Profiling Project
WebDigital for its Free Monday initiative
The jurors of BR Awards 2017
Anca Rarau – Marketing Director, BCR
Cosmin Alexandru – Transformation Partner, Wanted Transformation/Entrepreneurship Academy
Istvan Kocsolade – Manager, Accenture Management Consulting
Joshua Burke – Commercial Attaché & Deputy Senior Commercial Officer, US Embassy Bucharest
Marius Ghenea – Investment Director, 3TS Capital
Matteo Patrone – Director for Romania, EBRD
Oana Bulexa – Managing Director, The Practice
Oana Craioveanu – CoFounder, Impact Hub
Silviu Stoica – Partner, Popovici Nitu Stoica si Asociatii
Sotiris Chatzidakis – Executive Vice President, CEO Clubs