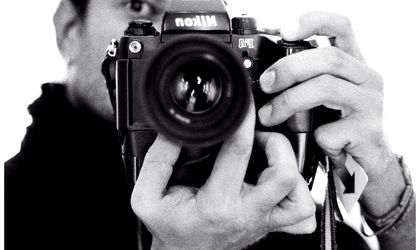 The Boston Society of Film Critics awarded Romanian Mihai Malaimare Jr the Best Cinematography prize for his role in the movie "The Master", directed by Paul Thomas Anderson. The movie also received at the Venice Film Festival in 2012 the Best Director and Best Actor awards for Philip Seymour Hoffman and Joaquin Phoenix.
According to The American Society of Cinematographers, Mihai Malaimare Jr. was introduced to Anderson by Francis Ford Coppola after Coppola worked with the cinematographer on Youth Without Youth, Tetro and Twixt. Malaimare recalls that from the onset, Anderson was intent on shooting some of "The Master" in a large format, primarily as a nod to the story's period. "Most iconic stills from the World War I-World War II years were taken with the Speed Graphic 4×5 medium-format camera," says Malaimare. "Photographers were also shooting with Crown Graphic." Furthermore, Anderson wanted to use the large format in an unconventional way: for portraits rather than wide shots or landscapes.
For this year, The Boston Society of Film Critics considered Kathryn Bigelow's "Zero Dark Thirty" the big winner, receiving awards for best picture, director and editing. Other major winners included "Lincoln," which took the best actor, supporting actress, and screenplay honors; "Amour," won both best actress and best foreign film; and "How To Survive a Plague" took documentary and first feature honors.
Full list of 2012 winners below.
Best Picture
"Zero Dark Thirty"
(Runner-up: "Amour" and "Moonrise Kingdom")
Best Director
Kathryn Bigelow, "Zero Dark Thirty"
(Runner-up: Paul Thomas Anderson, "The Master")
Best Actor
Daniel Day-Lewis, "Lincoln"
 (Runner-up: Denis Lavant, "Holy Motors")
Best Actress
Emmanuelle Riva, "Amour"
(Runner-up:  Deanie Yip, "A Simple Life")
Best Supporting Actor
Ezra Miller, "The Perks of Being a Wallflower"
 (Runner-up: Christoph Waltz, Django Unchained)
Best Supporting Actress
Sally Field, "Lincoln"
 (Runner-up: Emma Watson, "The Perks of Being a Wallflower")
Best Screenplay
"Lincoln"
 (Runner-up: "Moonrise Kingdom")
Best Foreign Film
"Amour"
(Runner-up: "Holy Motors")
Best Cinematography
"The Master"
(Runner-up: "Moonrise Kindgom," "Life of Pi")
Best Documentary
"How To Survive a Plague"
 (Runner-up: "The Queen of Versailles")
Best Animated Film
"Frankenweenie"
(Runner-up: "Paranorman")
Best Film Editing (awarded in memory of Karen Schmeer)
"Zero Dark Thirty"
(Runner-up: "Argo")
Best New Filmmaker (awarded in memory of David Brudnoy)
David France, How To Survive a Plague
(Runner-up: Benh Zeitlin, Beasts of the Southern Wild)
Best Ensemble Cast
"Seven Psychopaths"
 (Runner-up: "Moonrise Kingdom")
Best Use of Music in a Film
"Moonrise Kingdom"
 (Runner-up: "Django Unchained")
Photo courtesy of Mihai Malaimare Website
Oana Vasiliu