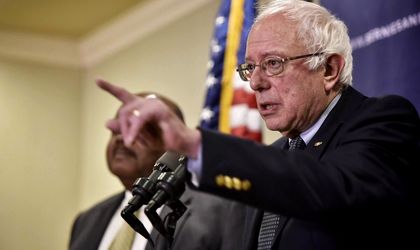 US Democratic candidate for president Bernie Sanders mentioned the internet speeds in Romania to make a case for the investments that need to be made in America.
Sanders tweeted that "Today, people living in Bucharest, Romania have access to much faster Intern
et than most of the US. That's unacceptable and must change."
In a separate message, he said that "High-speed Internet access is no longer a luxury. It's crucial for rural America to be connected and do business with the rest of the world".
The Vermont senator is currently competing against former state secretary Hillary Clinton to win the party's nomination for the presidential race.
A recent report by the World Bank stated that Romania is home to nine out of 15 cities that have the highest broadband internet speeds in the world.
Ovidiu Posirca