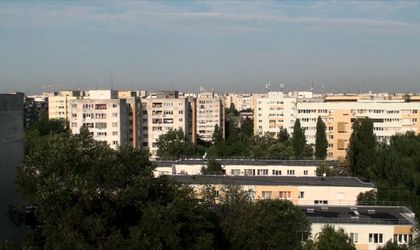 The asking prices for apartments in Romania went up by 10.48 percent in the last 12 months, according to an analysis by Imobiliare.ro, the property classified ads platform.
According to the index Imobiliare.ro, the prices rose to EUR 1,160 per square meter in December 2017. The increase was backed by growing demand for property acquisitions. In the last quarter of this year, the evolution of prices has stabilized in two of Romania's biggest residential markets – Bucharest in Cluj-Napoca.
Analysts at Imobiliare.ro say the stabilization trend of prices can be partially pinned on the exhaustion of funds for Prima Casa program, the state-backed scheme for first time home buyers.
On an annualized basis, prices of apartments (old and new) in Bucharest gained around 10 percent to EUR 1,256 per sqm. In Brasov, prices were up by 12 percent to EUR 1,009 per sqm.
In Cluj-Napoca, the prices in the residential segment soared by around 16.8 percent to EUR 1,457 per sqm.
In Constanta, the prices of apartments gained 12.74 percent to EUR 1,097 per sqm, while in Iasi the asking prices for apartments stood at EUR 971 per sqm, up 13.7 percent.
Data by Imobiliare.ro further show that in Timisoara, the prices rose by 11.59 percent to EUR 1,146 per sqm.