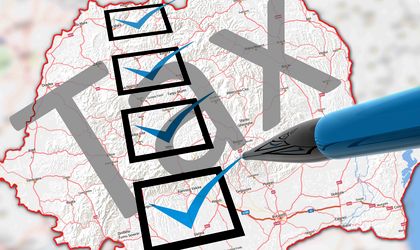 The national administration agency ANAF said that the revenue from taxes to the state budget increased this January, against the same period of last year.
The ANAF said the amount it collected last month accounted for 2.58 percent of GDP, up 0.22 percentage points from the same month in 2015. The total amount represented RON 19.2 billion.
On the taxation of profit, the collection went up by 48 percent to RON 451 million year-on-year in January, while on income tax, the ANAF collected 2 percent less to RON 2.2 billion.
VAT collection went up by 20 percent to RON 6.7 billion, however, the ANAF explained that this figures reflects the economic activity in December, so the comparison to the results of January 2015 takes into account only the reduction of VAT for food and restaurant/catering services.
On excises, the amount collected by the state rose by 29 percent to RON 2 billion in January.
However, the collection of revenue from other sources went down. For instance, on royalties, the state collected RON 54.4 million less, while the amounts resulting from the issuance of green certificates went down by RON 66.7 million.
For the healthcare insurance fund, the collection went up by 13 percent to RON 1.7 billion, while on social security insurance there was a 9 percent gain to RON 3.1 billion.
The ANAF added that in the unemployment budget, the collection of taxes rose by 16 percent to RON 162 million.
Ovidiu Posirca