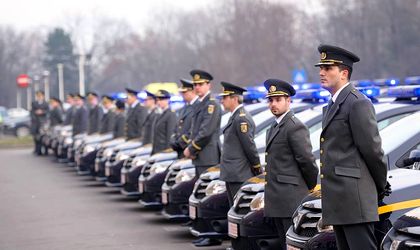 The tax administration agency ANAF described how it handled the foreclosure procedure for the TV stations founded by Dan Voiculescu, after both PM Dacian Ciolos and president Klaus Iohannis have criticized the approach of the institution in this case.
The ANAF said that four teams comprising 11 foreclosure agents moved to find the companies registered with 48 locations (social headquarters and work points) that were housed in the buildings owned by the state.
The agency added that only four persons were asked for their ID, in order to receive the eviction notifications.
"For 26 social HQs and work points, the notification procedure was not made, because not representative of the company was found or because the representatives refused to receive them. In these cases, the notification will be made by post", said the ANAF.
The five TV stations that have to be evicted include the Antena 1 and Antena 3 (news) channels and also the music channel ZU TV.
Antena 3 was due to stage a rally on Friday afternoon in front of the Parliament building. The news channel branded this event as a "public meeting with its viewers". The meeting will be attended by celebrities from all the TV stations that risk eviction, including the CEO of Antena 3, Mihai Gadea.
Dan Voiculescu has received a 10-year prison sentence in august 2014. He was accused of money laundering in a case regarding the fraudulent privatization of the Institute for Food Research (ICA). The loss for the state in this case amounted to EUR 60 million and authorities are trying to recover this amount from Voiculescu's family, who is running the media conglomerate Intact.
Ovidiu Posirca