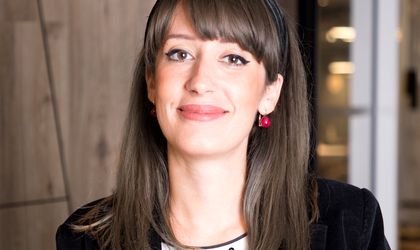 During this pandemic crisis we are all going through, the sooner we realize that we need to dust off our learning abilities and get prepared to adopt an open attitude to learning new things, the closer we get to reaching our potential and achieve outstanding results.
By Miruna Pavoni, International Architect & Founder Pavoni Studio
Working from the employer's office sets all terms as a given, and employees generally adopt the "plug and play" attitude, focusing on achieving immediate results. Based on what is provided, employees are able to plan on their growth and personal development. During the recent years however, employers have invested massively in office design in order to make sure they provide employees with great environments that promote wellbeing and comfort in light of high performance. But what happens when working from an office switches part-time or full-time to WFH?
Employers expect the same work quality, while at home many employees struggle to adapt overlapping they work schedules with their partners' or spouses', children attending online classes or pets seeking attention. Is it time for all of us to turn back to learning?
It is said that learning is a lifelong process – which means that the pursuit of knowledge either for personal or professional reasons is an ongoing process, regardless our stages of life. Education through training or learning should be broadly assimilated as a way of enhancing our personal development, self-sustainability, as well as competitiveness and employability.
Lifelong learning recognizes that learning is not confined to childhood or the classroom, but takes place throughout life and in a range of situations.
Even if WFH has made us face some major challenges, it has also come as an opportunity for us all to pause and reflect. How do I limit my working hours? Is the environment I am working from while at home healthy for me? Are there any factors that could have direct impact on my performance?
Defining limits
While at home, it may result tricky to trace a limit between personal and professional space, what is work, when does learning come in, and what does a space need to be defined in either way and serve its purpose effectively. But what happens if we decided to blend working with learning and focus mainly on keeping a separation between the personal and the professional?
Time
It has been widely debated on the online the option of fake commuting while working from home and the benefits it brings. Whether it comes across as a walk outdoors, reading a book or doing physical exercise, this artificial way of breaking activities apart helps us create time limits that set apart the personal and the professional.
Space
On the other hand, having a closer look at the physical space, it is very important to identify, limit and define a dedicated space for working and learning while at home. Once defined such area, we have identified the top 5 most important factors to look at that can help improve our performance.
Lighting
Numerous studies have shown that natural light in the spaces we work or learn not only improves the level of satisfaction and productivity, but also helps us focus, and even be happier. However, when too bright, shades are needed in order to filter it, and when not enough, artificial lighting is needed to be able to complement it.
Ergonomic furniture
During a day, depending on activity and the technological devices one uses, children and adults may adopt up to 9 body postures. It is recommended to adopt alternative postures every other 2 hours (from sitting to standing for example), and also make use of furniture pieces that have been designed considering the comfort, functionality and the movement of the human body.
Storage space
Even though most activities are being digitalized, there are always ways to achieve clutter. Having small storage spaces around the area we work or study (such as drawers, boxes or shelves) not only helps keeping an organized working surface, but also encourages putting everything away outside working hours.
Make it personal
Being able to personalize the space we work or learn in is another trigger for being happier, healthier and more productive. Staying at home makes it easier than in the office, however we might want to consider looking at chromatics, natural plants or our favorite mug. We all need to feel comfortable and inspired when developing intellectual activities.
Privacy
This is probably the biggest challenge most people are facing nowadays during the lockdown. It may happen that different working from home scenarios clash between them, or they overlap with the online school scenario. When space is not generous enough to accommodate different simultaneous activities, special attention must be paid on acoustic, visual and motion privacy. There are numerous interior design solutions that do not necessarily imply great financial investments, but have magical effects on the space quality and productivity.
Conclusion
As per 2020, it is fundamental we start perceiving the WFH space as a learning space in order to improve our overall performance. Once this has been achieved, working from home will no longer appear as a transitory scenario, but will turn into an investment in our own education, growth and personal development. So next time we decide to make a few improvements into the setting our homes, just remember this – designing smartly your working from home area is an investment in your own education and development.