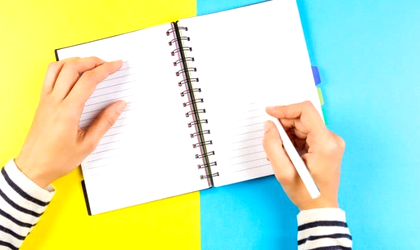 Education is always evolving. The pandemic has shown that the way we learn and educate has to have bountiful supplies of resilience and adaptability. Virtual learning was becoming more common even before the Covid-19 crisis. Looking beyond the pandemic, business solutions in the education sphere are growing in a promising way.
EdTech is no longer about finding a successful essay writer; it's about engaging students and encouraging learning that will power the next great leaps in civilization.
What is the business interest in education?
Education is a vast industry. From universities and kindergarten to adult education and special educational needs, there are many niches and nooks for businesses to explore. Primarily communication and organization are the two main aspects. That is, facilitating communication between students, teachers, and institutions. Which then breeds the corollary – organization.
Advances in EdTech show that this is not the limit. AI, VR, AR, gamification, and a whole lot more are blooming right now. The application of these concepts to the field of education is happening at a rapid speed. Essay writers are using AI to produce text that can pass muster as a real human. The future is certainly exciting.
Where are the opportunities?
Currently, the US is the biggest market going, followed by India, Brazil, the UK, and China. Excluding the UK, these powerhouse global economies all have large populations. Economic development strategies hinge on education; more of it, for more people.
What solutions are there?
Here are our six areas where business solutions will find a home in the education sector:
1)   AI
Artificial intelligence is going to revolutionize the 21st century. In many ways, it already has; without knowing it, we're appraised continuously and graded by AI in our financial lives, we're dependent on it for developing new medical treatments, and we're using it to fight wars and save lives in humanitarian crises.
Education requires a lot of work. Grading is the bugbear of many teachers. While completing delegating this work to a machine learning algorithm is not the ideal solution – teachers should have a relationship with their students beyond a number – there is enormous scope for introducing AI as a means of lightening the load.
AI can work in many ways. At the forefront should be a collaboration between person and program. Computer vision could scan handwritten documents and make them available digitally – no more lugging around binders for marking papers.
2)   Personal learning and algorithmic insights
Beyond convenience, AI can also produce startling insight into how we learn and what is blocking us from learning more. Finding trends in large amounts of data is the calling-card of AI for many people. In an educational setting, being able to track bottlenecks in exams or the understanding of concepts could boost the performance of students and crack open problems and puzzles we've been grappling with – sometime down the line.
Professional essay writers need services like editing and proofreading. The nuances of human language mean that not all grammar checkers have a solid grasp of what is being conveyed by the writer. Certain things may crop up as errors when, in fact, they are a purposefully deployed voice or tone. Finding ways to align humans and technology is more critical than ever.
Instead of asking an AI to 'write my essay,' the right development strategy could yield essay writer help bots could make students work harder, rather than lazier, offering a critique of written sentences rather than generated text.
As a former essay writer free getting insight is invaluable before hand-in dates. If this could happen through collaboration with machines, not just peers, the benefits could be huge.
A word of warning, in the UK, during the pandemic, an algorithm way deployed to ascertain student grades. The incident caused an uproar amongst students, teachers, parents, and society, who found it unfair that the algorithm seemed to penalize students from poorer socio-economic backgrounds. Managing to solve problems like these in an equitable way is undoubtedly a challenge.
3)   AR and VR
As computer graphics develop at pace, we're moving away from the screens of old and starting to interact with the real world. Augmented reality and virtual reality applications already exist in EdTech. These can teach people how to perform surgery and fix a car radiator, though not at the same time. Still, they can also offer less vocational lessons and develop interpersonal skills.
4)   Gamification
Playing games is in human nature. If we're looking exclusively at younger students, then games are a massive part of their lives. By bringing in the powers of gaming to learning, it is possible to hold students' interest for longer periods and hook them into learning about things they may have previously ignored.
A massive success in terms of gamification and learning is DuoLingo. The language app that everyone has on their phone. Yes, admittedly, it has been a while since this author completed their German practice. Regardless of individual failures, the app is a huge success in schools and complements many curriculums.
5)   Solving old problems better
Timetabling at education institutions is very difficult. Trying to co-ordinate many different classes with many different individual learning pathways takes a lot of time and effort. Thankfully, this is one of the problems that AI is well suited for solving. Finding the optimum outcome – including preventing a mad dash across campus between two consecutive classes would improve the learning experience for students. If there's anything we know for sure, it's that happy students are successful students.
All in all, there are many diverse and exciting opportunities for businesses looking to target the education sphere. Technology is almost putting us into a new industrial revolution, and much like the last one, education has to be a vital part of that change.
Future solutions must take into account some of the difficulties and constraints discussed in this article. Privacy and safeguarding concerns and inherent bias in data all look like problems but are actually opportunities.