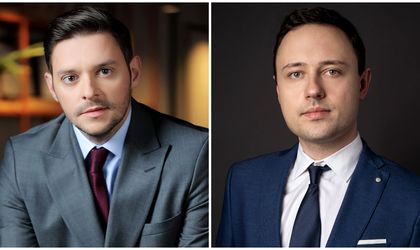 Investments in Environmental, Social, and Governance (ESG) measures are permeating the local property markets, making it clear that future transactions will have a stronger sustainability component. Companies that score high on ESG criteria can attract more investors, perform better, and improve their employer branding. Developers who have a sustainability agenda from the project planning phase can gain a competitive edge on the leasing market or in the process of selling a building.
By Ovidiu Posirca
On the backdrop of surging energy costs, ESG practices can help companies cut costs, which in turn can make an office building, a retail park or a shopping mall more attractive for tenants.
Romania leads in green office stock
On the local office market, 88 percent of investment deals involve green offices, clearly demonstrating investors' interest in ESG compliant assets. "This is not just a trend, but the normality on the investment market, both in Romania and across all of Europe," say representatives of real estate consultancy CBRE.
Accounting for 70 percent of green certified buildings and 85 percent of offices occupied in certified space, the stock of qualified green offices is comparatively higher in Romania than anywhere else in Europe, CBRE data shows.
"There is a clear trend in Europe of tenants being very willing to pay a higher rent for environmentally-friendly premises. This can range from just 10 percent to almost 30 percent in Copenhagen, Barcelona or Amsterdam. In Romania, premium rent is squarely in the middle, at 16.5 percent, but we have seen cases with even higher figures," say CBRE consultants. They add that they've had tenants relocating from older buildings to green buildings in the same area of Bucharest, paying over 25 percent for a new premium office, from EUR 11/sqm to EUR 14.5/sqm net effective.
"We have seen several stable tenants making relocation decisions driven by their new corporate sustainability goals. We are talking about a spread now, but since ESG criteria are becoming a must for tenants, being green may mean having occupied buildings," CBRE specialists also note.
Thanks to the circular economy action plan that has been imposed at the EU level, a well-defined set of requirements for resource efficiency and waste management are now in place. Along this line, Razvan Parvulescu, business development coordinator at construction firm BTDConstruct & Ambient, believes that while there's been progress in the construction field in recent years, the transition process is complex and will take time locally.
"A change of paradigm in real estate development will happen sooner or later, namely a shift of focus from construction costs to a building's lifecycle or the relevance sustainability standards over time," Parvulescu explains. The company's portfolio already includes many developers that have implemented nearly Zero Energy Building (nZEB) standards.
BTDConstruct & Ambient has already implemented sustainable solutions such as thermal insulation, waste management, and large green spaces in its property projects.
"We do look forward to witnessing the start of the industrialisation process in the construction sector (prefabricated, integrated systems), as soon as possible, leading to a higher level of optimisation," Parvulescu adds.
Meeting Europe's ambition to become carbon neutral by 2050
The transition to more energy efficient and environmentally-friendly buildings is essential for Europe's target to become the world's first climate-neutral continent by 2050. The European Commission, the executive arm of the EU, points out that buildings are responsible for as much as 42 percent of final energy consumption, 30 percent of water consumption, and 35 percent of greenhouse gas emissions.
According to EU Taxonomy, renovating existing buildings is among the most sustainable activities in real estate. The available data show that 85 percent of Europe's buildings were built before 2001, and that 85-95 percent of them will still be standing by 2050.
"A sustainable development approach in the day-to-day work of a property manager combines the interests of several stakeholders: the owner, the tenants, the building's maintenance services, and those of third parties. All these parties involved in the building's functioning may together work to minimise its environmental impact," says Valeriu Toma, head of property management at CBRE Romania.
For the commercial property sector, ESG is already a key determinant in the transaction process, as sustainability practices represent both the biggest opportunity and the biggest challenge of the future.
"It brings a chance for landlords, occupiers, and third party experts to work together in a more transparent way than before. This is one area where shared knowledge and open dialogue are key elements of success. To put it simply, buildings that are not green—or are not readily improved to achieve net zero ratings—will become far less attractive, a matter which will be reflected in their transactional values," adds Vlad Saftoiu, head of research at property consultancy firm Cushman & Wakefield Echinox.
On the local retail market, out of the total stock of around 4 million sqm, only 0.53 million sqm were refurbished in the last three years. 69 percent of the overall retail surface was delivered before 2013, according to CBRE data. For industrial projects, 2.23 million sqm of warehouse space need upgrading to meet ESG standards. One way to do it is to add photovoltaic panels on the roofs of buildings.
"A change of paradigm in real estate development will happen sooner or later, namely a shift of focus from construction costs to a building's lifecycle or sustainability standards over time." Razvan Parvulescu, business development coordinator at BTDConstruct & Ambient