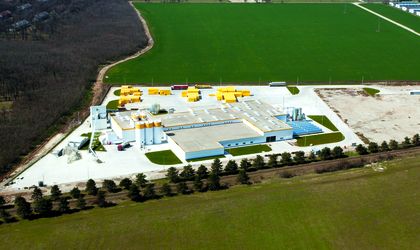 Xella Group has officially opened a EUR 32 million plant in Paulesti, Prahova county, where it will produce bca Ytong construction materials. Company representatives estimate sales of 285,000 cubic meters of Ytong bca by the end of the year, which translates into an estimated market share of 13 percent of the bca market and 7 percent of the masonry market. The construction of the plant took 12 months.
Along with the local production, in order to make logistics and final costs more efficient, Ytong products from Hungary and Bulgaria will continue to be present on the local market and will support those areas of the country where distribution costs for materials produced in Paulesti exceed a certain margin.
With the start of internal production, Xell has doubled its sales team in 2010. Besides the 14 sales representatives throughout the country and the 80 partner-distributors, Xella is looking at increasing its presence in DIY retail networks.
"In 2010 we're focusing mostly on the private residential segment, regardless of whether it involves new constructions or renovation works. Large commercial and industrial projects are still not coming through. We hope to have more consistent feedback in this respect in 2011," said Marius Dragne, marketing manager at Xella Baustoffe South-East Europe (Bg-Hu-Ro).
In 2009, Xella Group had sales of EUR 1,200 million. The company is owned by private investment firms PAI Partners and Goldman Sachs Capital Partners.