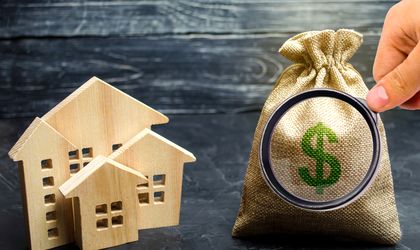 When it comes to selling a property, timing isn't everything, but it may make a big difference in how quickly and for how much. Here are some things to think about when determining whether to sell your property.
When is the ideal time to sell a house?
In most regions of the nation, the typical home buying season begins in late spring and lasts through the summer. As the temperature rises, so do the number of listings and transactions. That means you'll have more competition from other house sellers in most locations throughout the warmer months, but more potential buyers will be out looking.
According to a research of market patterns in 50 major metropolitan areas throughout the United States, homes sell for the highest prices in June and July and the lowest prices in January and February in standard years. The study used Realtor.com data from 2015 to 2019 in the study.
However, there are exceptions, so knowing your local market is critical.
Depending on where you live, the optimum time of year to sell a property quickly and for more money is different. For example, while most people associate selling with spring, this isn't the case in Phoenix, Florida, Southern California, and Texas. This is because the weather in such locations is extreme–think triple-digit temperatures, hurricanes, and tornadoes.
Here are the pros and cons of selling a house during every season:
Summer Time
Summer is a popular selling season. In some areas, house buyers in Greenville SC prefer the month of June for home sales. According to ATTOM Data Solutions, the most probable day of the year to close a house is June 28. There are several more reasons why summer is the ideal time to sell a home. However, there are several disadvantages to listing from mid-June and late August.
Pros
In most regions, longer daylight durations and more dependable weather offer more house showings.
With holidays and extra time after office hours exhibiting or touring residences, you and your clients have greater flexibility.
Buyers are in a rush to get their school-aged children situated.
Cons
The weather in some locations is quite hot, making finding a house difficult.
The desire for more significant concessions and features increases in locations where summer is the peak selling season, with purchasers wanting more benefits and features.
It's the holiday season, which means fewer people are looking for properties in your neighbourhood.
Autumn
While for most sellers, autumn is not the ideal time of year to sell a property, it is for others. For example, you may live in an area where it's scorching hot from late April through the end of the summer, or you might live in a tornado alley.
It's possible that your home isn't "family-friendly" or that you live near the seaside, where summers might be foggy and cold, but autumns can be pleasant and gorgeous. And the shifting hues in your yard might be magnificent. If that's the case, now could be the most significant moment to put your house on the market.
Pros
There's less inventory and competition among individuals selling their residential properties.
Serious purchasers who were unable to purchase throughout the spring and summer months now have the incentive to close before the holidays.
As their busy season finishes, you'll have more access to pros who can help you fix up your property at a lesser cost.]
Cons
If there is less competition for your house, buyers may become more demanding.
In some areas, such as New England and the Midwest, the market slows as school begins and people prepare for the winter.
Buyers stay away because of the colder, wetter weather and the impending snow.
Winter
Most individuals shudder when they ponder about selling their house this season of the year, much like they do when they consider the cooler temperatures. In most locations, selling a home is the most difficult task.
Winter, on the other hand, is the busiest selling season in resort locations such as Florida, Arizona, and Southern Nevada, as well as ski communities. In any case, if you understand the benefits and drawbacks of selling in the winter, it may be the greatest time of year for you to sell a property.
Pros
Buyers who are extremely eager to close before the end of the year in order to take advantage of tax benefits
In off-season marketplaces, less product implies less competition for customer attention.
In December, January, or February, relocating purchasers must locate a house in order to start new employment or pursue other possibilities.
Cons
In warmer winter marketplaces, there is increased competition.
Many purchasers are "thrift shoppers," hoping to take advantage of sellers' desperation for a bargain.
The curb appeal isn't great, and snow-covered surroundings make it more difficult to perceive.
Takeaway
When it comes to selling a home, the market and the time of year aren't the only factors to consider. You should also consider your financial circumstances and living environment, as well as the condition and worth of your existing residence.
Understand that people can sell a property even if it isn't the optimum time of year to do so. Changes in your financial or familial status may require you to sell your property right away. However, the same circumstances may compel another family to visit the store.
You'll be more likely to sell your property if you understand the benefits and drawbacks of selling during each season and in your neighborhood.