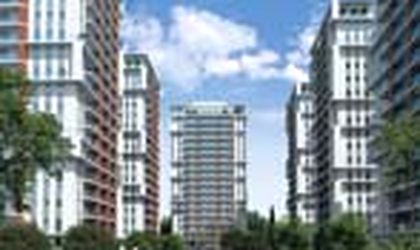 The first phase of the project will deliver 360 apartments in two buildings, each of which will have 18 floors, with apartment areas ranging from 53 sqm for two-room flats and 82 sqm for three-room ones to 149 sqm for penthouses. Prices start from EUR 60,000, excluding VAT, the developers have announced. The project will be financed with Alpha Bank.
The developing company will choose a construction firm for the project by the summer, while starting works to prepare the land and the infrastructure. The project is located close to Titan park. Some 12,000 sqm, which represents one third of the plot, will be made into a park. The project will also include two kindergartens. Ram Global Group has invested EUR 160 million in residential and commercial buildings in Romania since 1996, when it started its activity locally. Its projects are located in Bucharest and Ploiesti.
One of the shareholders in the project is Israeli businessman Moshe Charash, who was also involved in the development of West Park residential project in Bucharest. The project, which was taken over in 2006 by Israeli Group BSG, is now called Seven Hills. Charash is general manager of Israeli developer Gemolab Real Estate Development.
Corina Saceanu