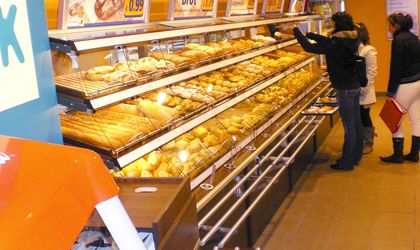 Trotter Consulting, owned by businessman Dragos Petrescu, has announced it will bring the BackWerk franchise to Romania. Petrescu is planning to open 25 bakeries under the German brand in the main cities across the country in the next five years.
Trotter Consulting, which includes the City Grill group of restaurants, owns the BackWerk franchise for Romania. The first unit under this brand will open in June in Bucharest with a EUR 150,000 investment. It will be located in the Universitate area of the capital, and will serve as training and testing center for the other two units that will open in Bucharest by the end of 2010. Another ten stores in a franchise system are planned to open this year in Brasov, Timisoara, Cluj, Arad, Ploiesti, Pitesti, Craiova, Constanta, Iasi, Suceava and Bacau. The franchise contracts have a five-year duration and require a EUR 100,000-150,000 investment on behalf of the franchisee, depending on the surface area of the location.
According to company representatives, the decision to bring a bakery franchise to Romania was in part prompted by the high local bread consumption. Average bread consumption in Romania is 120 kg per year per person, compared to 85 kg in Germany, according to the same source.
The City Grill group posted a RON 57 million turnover in 2009. It currently owns 13 restaurants and coffee shops: seven City Grill and City Cafe units, two Buongiorno units, the Caru cu Bere and Hanu'Berarilor restaurants, the BundeTot-Food express and Cantina-Sport bar units.