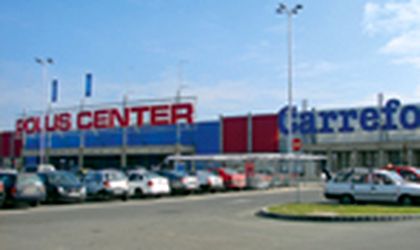 With its Esplanada project in the final negotiation stages, with Polus Center Cluj up and running, and Polus Constanta under construction, TriGranit Development Corporation is now looking at expanding its Polus Center chain around Romania. The developer is working on a new project in Brasov, having a similar scheme to the two Polus Centers, Arpad Torok, chief leasing officer and development director for Romania with TriGranit told Business Review.
The project in Brasov will be developed on a plot of approximately 24 hectares, close to the exit of the city towards Ghimbav. The future Polus in Brasov, now in its planning and approval stage, will require a similar investment as the existing Polus centers in Romania.
The developer's estimated investment in each of the two Polus centers has reached EUR 140 million. The value of investment for Polus Center Cluj was of EUR 300 million including tenants' investments, according to Torok. Both Polus Cluj and Constanta were bought by Austrian investment fund Immoeast in record transactions: EUR 210 million and EUR 185 million, respectively, according to data from Immoeast.
"Also, we have two- three other projects in other big Romanian cities, which are currently in planning phase," Torok told BR.
Overall, TriGranit's existing and planned developments for Romania will be worth between EUR 2 to 3 billion, says Torok. The amount will be invested in the next five to seven years.
TriGranit usually develops projects involving investments of minimum EUR 100 million. The ones in Romania target cities of approximately 200,000 inhabitants, according to the company. Arad and Craiova have been recently mentioned by company's officials as targets for two other Polus centers.
The construction works for Polus Center Constanta have started at the end of July and are expected to finalize in the first part of 2009. Up to now, more than 50 percent of the gross lettable area has been secured with tenants. "Around 60 to 70 percent of the brands which opened stores in our project in Cluj, have stated their intention to join us in Constanta as well," says Torok. "Also, just during our attendance at this year's MAPIC, we agreed terms with 12 large chains," he goes on.
TriGranit has added office buildings to some of the other Polus centers in other countries.
In Romania, TriGranit started with retail and will build offices and residential as part of Esplanada project, once it kicks off. But the company is also interested in standalone opportunities on the residential market. "TriGranit's current portfolio includes several successful residential projects in Croatia, Poland, Hungary and in the Seychelles. We would definitely consider a new project in Romania and we are now looking into finding the right opportunity," explains Arpad Torok.
Of the projects announced so far the biggest investment is required by Esplanada – a little more than EUR 1 billion. Each of the three mentioned Polus developments require around EUR 140 million, according to company data. This means TriGranit has up to around EUR 1.5 billion to spend on other projects in Romania besides the ones already disclosed.
Officials of TriGranit have recently announced plans to invest up to EUR 5 billion in Russia. In the last ten years, the developer has spent more than EUR 1.5 billion in Eastern Europe and its investment planned for the following years envisages another EUR 8 billion in investments. These numbers reflect the fact that Romania and Russia are for the moment TriGranit's focus in the region.
TriGranit operates in 11 countries in Central and Eastern Europe, and has a pipeline of over EUR 8 billion of mixed-use developments.
Corina Saceanu