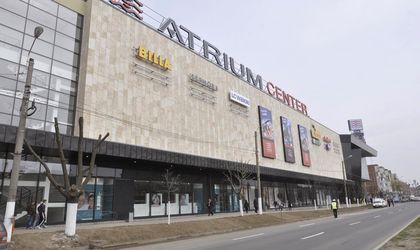 Developer Atrium Centers has sold half of the recently opened Atrium Center Arad to Arcadom construction company, which worked on the project. The deal also includes an agreement to jointly pay off the loan taken out to develop the mall. Buyer Arcadom is a Hungarian construction firm owned by developer TriGranit.
Atrium Center, Arad's first shopping center, covers 30,000 sqm of leasable area. The mall comes with a five-storey car park with 1,000 parking places. The total investment in the project was over EUR 70 million, according to the company.
The facility includes a Billa supermarket on 1,850 sqm and fashion anchors C&A and New Yorker. A Cinema City Multiplex is also among the tenants. Over 50 stores have opened in the shopping mall. Overall, 92 percent of the mall's area is already leased. Construction on the project started in August 2008.
This is the first of four such projects from Atrium Centers in Romania, with the remainder being scheduled for Cluj, Satu Mare and Baia Mare. Atrium Centers was initially a project of investment fund Carpathian, but the fund sold 75 percent of the Arad and Cluj malls, which are in the pipeline, to Michael Israeli and other Atrium managers.
"Between 2007 and 2008 around eight shopping centers were announced for Arad, including five on the same boulevard. Due to our determination and the consistency of our plan, we are the first people who managed to open one. Judging by the dimensions and complexity of Atrium Center compared to the market, we are convinced than in the next five to seven years we will remain the only mall in Arad," said Israeli, managing partner at Atrium Centers.
Corina Saceanu