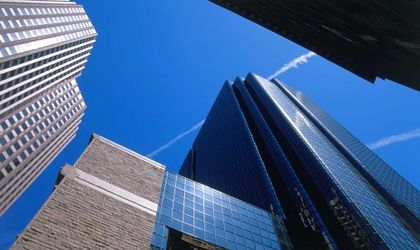 Revenue-generating property transactions worth more than EUR 4 billion have been made on the Romanian real estate market over the last five years, with South African investors having been the most active buyers, with a 28 percent market share, followed by Greek (14 percent), French (10 percent) and Romanian investors (7 percent), according to an analysis by real estate consultancy firm Cushman & Wakefield Echinox.
In the analyzed range, the local market attracted investors from over 15 countries on four continents, with the buyers' attention being concentrated mainly on properties in Bucharest, with a share of 69 percent of the total capital. Transactions were also made in Timisoara, Brasov, Cluj-Napoca, Sibiu, Iasi, Craiova or Pitesti, with the market share of these cities varying between 2 percent and 5 percent.
The office building segment is the preferred asset class, accounting for 39 percent of the traded volume, followed closely by retail, with a 34 percent share. The industrial sector generated transactions of about EUR 700 million, with a share of 18 percent, while the value of hotel transactions was around EUR 250 million (6 percent).
"The local real estate market has become attractive in recent years, with a solid evolution, with relevant transactions and a growing pool of increasingly diverse buyers. Together with traditional players such as NEPI Rockcastle and Globalworth, which have dominated the market in the last decade, a significant number of new companies such as PPF, Dedeman, Prime Kapital, Revetas, Cerberus, Lion's Head Investments, Atterbury or One United have entered, while players with market seniority, such as GLL, Catinvest or CA Immo, have returned to the investment market. With strong fundamentals, based on sustained demand from occupants and an attractive yield, we believe that the local property market will continue to generate liquidity, allowing developers to capitalize on starting new projects," Tim Wilkinson, Capital Markets Partner, Cushman & Wakefield Echinox.
The company's Capital Markets division was involved in real estate transactions in Romania in 2017 in excess of EUR 300 million and it currently manages exclusive and co-exclusive mandates to sell properties with a market value of more than 350 million euros.