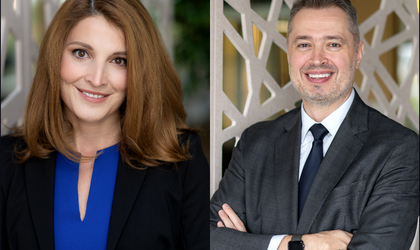 Romania's modern industrial and logistics facilities stock reached 6,3 million square meters last year, which represents the third largest I&L market among 12 of the biggest CEE economies, and developers have another 650.000 square meters of modern I&L under construction, reveals Colliers in its latest "ExCEEding Borders: Manufacturing and Warehousing sector in CEE-12" report.
In addition to the undersupply that Romania had relative to the economy's fast pace of growth, Colliers consultants also attribute the strong growth of the market to the fact that Romania is seen as a regional distribution hub by companies targeting the SouthEastern part of Europe, with a few even setting up a dealership to target larger areas. Re-shoring/friend-shoring are also starting to prop up demand.
Bucharest and other industry-intensive regions, such as Transylvania or Prahova and Dolj, account for the bulk of the Romanian modern industrial & logistics (I&L) stock, but the rapid rise in regional cities over the past decade, with favorable labor market dynamics fueling consumption there, has given way to increased opportunities also in other parts of the country. Underscoring this aspect is the fact that in other markets with a developed regional economy and where geographical distances are higher, the capital's share is much lower. For instance, Warsaw accounts for less than a quarter of Poland's total modern warehousing stock, whereas Prague represents one third of Czechia's. Both shares are closer to the relative weight of the capital cities in the countries' GDP, whereas Bucharest represents roughly a quarter of the country's GDP with more than half of the I&L stock.
"The limited supply allows the stock to grow sustainably by about 10% per year in the medium term, assuming no major economic corrections, though faster growth spurts are possible and likely in certain years. While labor costs offer an attractive prospect, Romania's profile has been weighed down by its subpar infrastructure when compared to large regional peers, though the story is set to improve if authorities continue to focus on current investments. Petroleum products remains the country's largest single manufacturing sector, and the next sectors are all tied to automotive, be they actual manufacturing of cars or manufacturing of electronics for cars, or various car parts. Other major sectors are the manufacturing of food items, furniture, and appliances. Historically, most production facilities have been owner occupied, with companies doing lighter industrial activities sometimes seeking to rent warehouses where they can do such operations", explains Victor Coșconel, Head of Leasing | Office & Industrial Agencies la Colliers.
If we add the various sectors together, then Romania's manufacturing sector is concentrated in automotive. This accounts for at least a quarter of the country's industrial production, with two major car producers (Dacia and Ford) present in Romania, plus a multitude of car parts producers that deliver distinct types of specialized products for vehicles assembled both locally and in other parts of Europe. Most of the production facilities are concentrated in a few areas of the country, mainly around the cities of Ploiesti, Pitesti and Craiova, as well as in several parts of Transylvania. Maintaining the register, the Belgian company Avesta Battery and Energy Engineering (ABEE) recently announced the construction of a battery factory for electricity grids in the Galati, with an investment of 1.4 billion euros, one of the biggest greenfield investments in the country's history.
Vacancy rates for prime warehouse spaces remained in single-digits, mostly around 6% on average, which is slightly above the average of CEE-12, and prime headline rents in Romania were raised a little somewhere between 4 – 4,5 euro per square meter, which continues to be one of the lowest levels in the CEE-12 due to strong competition on the supply side, though things are seemingly changing. Upward pressures on yields remain in place, while recently, even 4.5 euros per square meter is starting to look low for Romania in areas with low supply where a company might find interest.
"Despite the energy price shock easing and reversing, local I&L market participants remain keen on improving energy efficiency, as the short-term increase in costs is seen as clearly outweighed by the longer-term gains. It is worth noting that due to the country's EU membership status and the plethora of (large) international tenant companies, the ESG focus is arguably more or less comparable to other Western countries. Implementing sustainable practices in warehouses and production facilities is significant for reducing environmental impact, achieving cost savings, ensuring regulatory compliance, enhancing reputation, managing risks, and capitalizing on market opportunities. By integrating sustainability into their operations, businesses can contribute to a more sustainable future while gaining a competitive edge in the marketplace", explains Oana Stamatin, ESG Chief Officer at Colliers in CEE and Romania.
Overall, the total I&L stock for the CEE-12 region has grown to exceed 65 million square meters, with 25 million square meters situated in and around the 12 capital cities markets. Poland maintains the largest I&L market and is approaching the 30 million square meters mark. The recent "ExCEEding Borders: Manufacturing and Warehousing sector in CEE-12" report released by Colliers indicates that demand for the I&L sector over the past few years has been driven mainly by the 3PL, retail and distribution sectors, followed by the light production, automotive and FMCG industries.