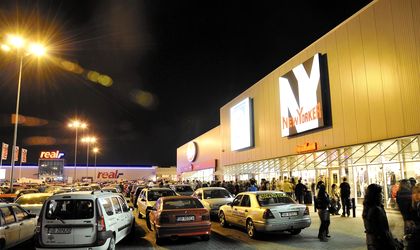 British cinema operator The Light, which runs an outlet in Liberty Center in Bucharest, has leased 2,000 sqm in Shopping City Sibiu, where it will open a six-screen multiplex, according to DTZ Echinox, which intermediated the lease.
The cinema will be opened in the spring of 2011 and is part of a project to modify the access area of Promenada Mall inside Shopping City Sibiu. The new cinema will also be equipped for 3D screening.
Shopping City Sibiu, which covers around 80,000 sqm of retail space, includes tenants such as Carrefour, Real, BauMax, Mobexpert, Media Galaxy, New Yorker, Takko, Hervis, Deichmann, Orsay, Humanic, Adidas, Reno and Kenvelo.
DTZ Echinox is in charge of property management for the shopping center, whose owner is investment fund Argo Real Estate. The real estate brokerage firm plays the same role at Shopping City Suceava, also owned by the investment fund.
Sibiu Shopping City was opened in November 2006 and expanded in 2007 with a second phase, while a third was added in 2008.
Corina Saceanu