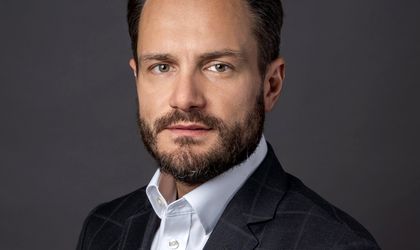 The developers of Belvedere Residence in northern part of Bucharest, one of the most dynamic premium residential areas, sold the commercial gallery on the ground floor of the residential buildings within the complex to a private investor, in the largest transaction of high street retail spaces recently recorded on the local market. The transaction was brokered by the Cushman & Wakefield Echinox real estate consultancy company.
Belvedere Residence, the first large-scale residential project in the Barbu Vacarescu area, is located on the Fabrica de Glucoza street, on the northern side of the Lacul Tei.
The commercial gallery covers a leasable area of approximately 6,000 sq. m, being developed in four phases and serviced by around 200 parking spaces. The first three phases have already been completed and are fully occupied, while the fourth phase is expected to be delivered by the end of next year.
Belvedere Residence is a landmark investment in the Fabrica de Glucoza area, and its success has transformed this part of the city into a residential hub with a spectacular dynamic.  Moreover, the location, which has a complete frontage to the main boulevard, and which also offers a generous number of parking spaces, was essential for the completion of this transaction.
Mega Image, Natuzzi Italia, Bang & Olufsen, Husqvarna, Art Granit, Sweat Concept, Libra Bank, Loft Ceramics or Sophia are among the tenants of the commercial gallery.
Mihaela Pană, Partner Private Investment Capital Markets, Cushman & Wakefield Echinox:
"We see an increasing interest from private investors in acquiring income-generating real estate projects, while the retail spaces, generally anchored by food networks, are among their favorites given their greater resilience to shocks such as inflation or declining consumption. And if these spaces are an integral part of a mixed-use project that includes residential areas, then the product is even more attractive to investors looking to place their money in properties which can generate long-term income and returns. We also believe that in the coming period we will finalize other transactions which are currently under various stages of negotiation with similar properties."
In 2022, the retail segment was the second most attractive asset class in terms of the transacted volume, after offices, and there is still potential for a further growth, given the ongoing negotiations.  Retail projects worth EUR 325 million were transacted in 2022, compared with EUR 180 million in 2021.
Alexandru Mitrache, Head of transactions Land & Investment:
"This transaction proves once again that the real estate market offers extremely diverse business opportunities which are tailored to a wide range of investors and to various strategies.  In this context, it is very important to identify the product that meets the buyers' expectations while aligning these expectations with the sellers' goals".