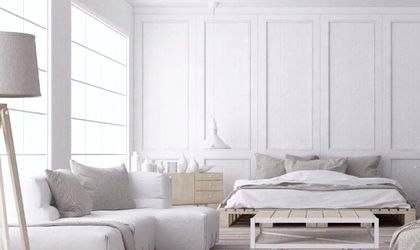 Real estate consultant SVN Romania and Exclusive Facility Management Services (EFMS), one of the biggest companies active on the property and facility management market from Romania, launched Svelppy, a property management company for rented homes.
The new established company will offer specialised integrated services for the management of residential properties available for renting, regardless of the market segment, from business and touristic to lond term residential properties. Svelppy will initial operate in Bucharest and in the future, it intends to expand to other major residential markets from Romania.
Svelppy will be the interface between the owner and the tenant, electricity, and gas suppliers – contracts and payments – owner associations and authorities and will offer specialised services for property promoting. The company will also identify potential tenants, will prepare all the necessary documents, and collect the monthly rent.
Both the owners and tenants will have access to a dedicated online platform where they will be able to check the property and all payments status. The monthly fee for all these services will be calculated as a percentage of the rent value, depending on the number of properties owned.
The company is also considering offering a premium subscription through which will guarantee the landlord the rent for the entire contract period, regardless off the occupancy rate and according to the optimal recommended rent level.
"The number of transactions closed for investment purposes increased in recent years and we estimate that approximately 15% of homes sold annually in Bucharest and its surroundings are purchased for investment purposes. This percentage translates into thousands of new homes bought every year with the sole objective of renting them. However, until now there weren't any integrated property management services, through which the owner can outsource absolutely all aspects regarding a property and our goal is to become leaders in this market as well," stated Andrei Sarbu, CEO SVN Romania.
Over 11,000 homes delivered in Bucharest alone in the last five years were purchased for renting, according to SVN Romania's data. Less than 3% of them are managed by a specialized company, which means that over 10,500 new homes in Bucharest are being managed in-house.
The company that administrates Svelppy is 70% owned by SVN Romania and 30% by Exclusive Facility Management Services, which will provide Svelppy with the necessary personnel for cleaning and technical repairs services.
EFMS is one of the biggest property and facility management companies from Romania, with a portfolio of over one million square meters all over Romania, from bank branches to supermarkets, industrial parks and factories.
SVN Romania is one of the main real estate consultants active in Romania and the leader of the residential market. The company also has three regional offices, in Brasov, Cluj – Napoca and Covasna. SVN International Corp. has over 200 offices in eight countries and regions, with over 1,600 consultants and staff.