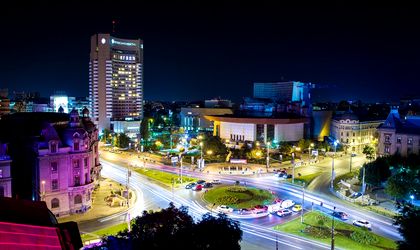 Around 70 percent of occupiers from Central and Eastern Europe intend to raise their level of real estate technology investment in the next few years mostly in a more people – centric direction, according to a CBRE recent research – The Proptech Index 2019. A new generation of consumers and workers (mostly Millennials and Gen Z) are incentivizing employers and landlords to recognize that technology is crucial in their workplace.
Moreover, 30 percent of analysed companies see smart building technology as a factor in choosing a building. Therefore, CBRE Research has undertaken a study in CEE region to find answers to the following questions: how technologically advanced are office buildings and what are tenants' digital needs?
The Proptech Index 2019 study on the level of technological advancement of office buildings was undertaken in 6 capitals within CEE region: Warsaw, Bratislava, Prague, Vienna, Budapest and Bucharest. A total of 79 office buildings located in the most prestigious districts with modern developments in CEE capital cities were analysed. 16 buildings located in Bucharest were selected in this study in which data were collected and analyzed. The information gathered not only establishes the level of technology implemented in buildings, but it also explains a current state and expectation of the tenants regarding the usage rate of new technologies.
Bucharest versus CEE major cities
Holding a top position from this point of view, 81 percent of the office buildings located in Bucharest have energy efficiency systems, and 88 percent are equipped with building analysis sensors such as daylight sensors which optimize interior lighting consumption, and sensors monitoring humidity and CO2 consumption.
"Although we have facades that can use different shades of colors for lighting, we are still behind the buildings analyzed in Vienna, the most advanced from this point of view, which, in proportion of 88 percent, have intelligent facades which can adjust to different factors, such as the amount of light and sunlight allowed inside," explains Tudor Ionescu, Head of Advisory & Transaction Services, Office, CBRE România
Two groups of factors were analyzed, regarding the performance of the building: Energy & Efficiency and Tenant Experience & Safety. These two groups represent two different dimensions, which are the key aspects of smart office buildings. The criteria was selected based on the most technologically advanced buildings in the world, like The Edge in Amsterdam.
Almost all the analysed buildings received high scores in the Energy and efficiency dimension. All the buildings have a Building Management Systems installed (the majority is equipped with an advanced one), energy efficiency systems and environment sensors. This is mainly driven by potential cost savings for the property owner.
The analyzed buildings in Romania are up-to-date by following the general trend of having systems of integrated management for the office space. These systems are not yet popular in CEE countries, nevertheless, the biggest developers have started to add these features to promote their new investments.
88 percent of the analyzed office buildings in Bucharest have systems that automatically recognize the number of cars, allowing them to monitor the access and the automatic opening of the security barriers. Bucharest ranks ahead of the analyzed capitals, followed by Warsaw with 52 percent and Prague with 50 percent.
"In the office market, from the investor, developer or property manager side, understanding tenant needs is key. The tenant is not only the company itself, but also the people working in it, including new generations of employees for whom the digital world is something natural. Undoubtedly, a modern, multi-functional office building is a factor that increases the attractiveness of the workplace," added Tudor Ionescu.
Tenants' digital needs from office buildings
So, which digital functionalities are offered to tenants by office building owners? What are the digital needs of our employees? What can the tenant (company) offer in terms of new Proptech solutions in the workspace to attract employees?
The main insight gained during the study is that office users expect a customized experience along the workplace journey, which starts from going to work, extending to the way they work, meet, collaborate, and ends with leaving work. The study reveals that the most commonly used functionalities include: ordering lunch to the office, parcel delivery as well as booking a means of transport to get to work or return home, book/review meetings and navigate to your booked meeting room, and finally accessing current entertainment options.
The research showed that the CEE Proptech market is de-fragmented and that there are plenty of different applications being used. More than 50 solutions were identified, focused on specific functionalities rather than offering an integrated solution. Many companies implement their own proprietary applications and this creates a challenge for unifying services on one platform, like CBRE | Host, a digital integrated platform which was already implemented in Hong Kong this week, and is being in adaption procedure for a location on the Romanian market.
The most popular functionalities which employees would like to have in their workplace are personalised lighting, heating and AV control. Almost half of surveyed employees marked these options. The second desired functionality was guest arrival notification. More than 66% of respondents in Slovakia, 65 percent in Romania, 51 percent in Austria, 46 percent in Czech Republic and 41 percent in Poland would like to have such functionalities but currently don't use any application for that purpose. Employees would also like to have the possibility of integrating services beyond the internal building's premises like reviewing entertainment and restaurant options, seeing current utilization and making bookings: gym class / beautician / hairdresser appointment or order a lunch from a neighbouring restaurant.
"Employees prefer the use of digital solutions in the office, however these are not so widely accessible for them. On average, 49 percent of respondents stated that they would like to use new tech apps, if they were available. Around 45 percent of surveyed employees have the access to modern digital and technological solutions, however only 12 percent use them every day. In Romania, 55 percent from respondents would like to use tech apps if they will be available, putting the country in the first position in terms of users' willingness to adopt new apps," stated Elena Morariu, Senior Research Analyst, CBRE Romania
Following the Proptech Index 2019 study, some trends are clearly outlined: the buildings' owners or managers focus their attention on increasing energy efficiency and sustainability, thus lowering the operational cost base. In the same time, Landlords will have to compete for their clients by adding new features even if the CEE countries are at the beginning of the process of implementing new integrated digital solutions in the workspace. The tenants are looking for integrated solutions that will save them time and will be convenient. This sets the basis for a standardization or platforms that will facilitate easier integration of services that are much needed by the real estate players.