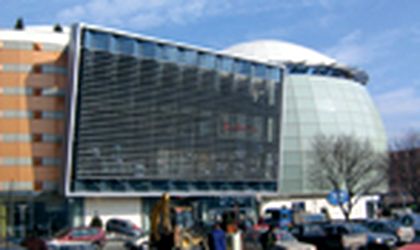 The company has acquired River Plaza Mall for EUR 42 million and is developing two projects: one in Ploiesti, worth EUR 153 million, and one in Craiova for another EUR 139 million.
"Bucharest is a very interesting place but at the same time it is the most competitive region in the country with a lot of competitors already present, so we need to analyze very well the different possibilities we have," says Morgadinho.
Sonae Sierra, active in ownership, development and management of retail properties, says Romania is one of its key markets. "All our investment decisions are carefully analyzed as we always take a long-term view of our investments. While we prefer to own the assets we develop, we also invest in established shopping centers with potential for improvement through a combination of re-development and active, innovative property and asset management," says Morgadinho.
The country has a large area, there are strong growing economic standards and the population is very spread out across the country, giving Sonae Sierra the possibility to target several cities. "At Sonae Sierra we adapt our shopping center concept as we have centers with 120,000 sqm of GLA and others with 12,000 sqm, which means we can analyze a great number of cities, mainly the ones with more than 100,000 inhabitants," says Morgadinho.
The company took a lot of time to make the entrance decision in Romania. "We don't have infinite resources, either human or financial. Romania has strong economic growth but is a less-developed market in terms of modern, third-generation shopping centers. This makes it a country with higher growth potential," believes the company's representative.
"To be a leader on the market means that we will have to invest in a long-term strategy but we don't like to talk about predictions," he goes on.
He believes land prices in Romania are expensive if one considers the development stage of the country. Prices are high also when compared with other markets where we they present, like Italy or Spain.
Corina Saceanu