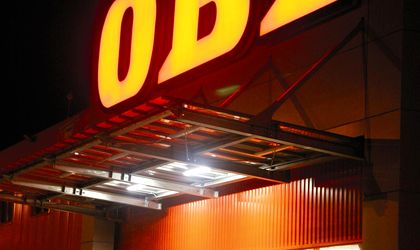 Construction company Somaco has reported 20 percent higher prefab sales in the first half of 2010 compared to the same period of last year, following the introduction of an integrated offer for building structures.
Last month, the firm signed its fifth major contract to offer integrated solutions for industrial and commercial constructions.
"Since 2009, we have redesigned our prefab strategy. We no longer offer prefab structures but integrated solutions which include: design services, implementation, transport and setup. (…) This strategy led us to win significant civil construction projects," said Gabriel Colobatiu, general manager of Somaco Grup Prefabricate.
Most of the projects won are new constructions included in the expansion strategy of hypermarket networks: OBI – Policolor Bucharest, Baumax – Constanta and Bucharest-Chitila, Hornbach Balotesti and Millennium Logistic Park Bucharest.
"The prefab market is still in its infancy and was temporarily slowed down by the economic crisis, especially on the infrastructure side. This is why we have adopted a strategy to secure as many civil construction works as possible. Two of our plants are dedicated exclusively to the production of prefab elements. They are located in Buzau and Roman so we can cover territorially any project developed in the east or south of the country," Colobatiu added.
Last year, the prefab market contracted by 60-70 percent compared to 2008, and company representatives say they expect it to stagnate this year as far as volumes sold are concerned. "We expect a 30 percent increase of volumes sold as we are one of the three-four players that can deliver complete solutions," Colobatiu said.
Somaco Grup Prefabricate is the firm representing three plants that investment fund Oresa Ventures acquired in 2008 through its subsidiary Sonriso Investments.
Oresa Ventures invests mainly in financial services, business services and construction, but also in FMCG, medical services and distribution. In Romania, it has a 100 percent stake in paint manufacturer Fabryo, 100 percent in Somaco Grup Prefabricate, and 80 percent in Kiwi Finance, plus a 60 percent stake in accounting and payroll services firm Trinity. It has invested around
EUR 150 million in Central and Eastern Europe since it began activity here.