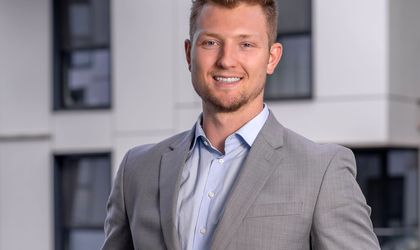 Skylight Residence SRL, owned by the Topolinski investors family, won the definitive appeal against the Romanian Authority for Managing State Assets (AAAS) in relation to the Aversa privatization case, after the Bucharest Appeal Court ruled that the developer met all Obligations from auction held in September 2013.
"This is a monumental decision for us, at the end of a 9-year long battle during which we have defeated AAAS 21 times in court," says Michael Topolinski. "Not many foreign investors would have probably shown such determination, fortitude and strength to prove their case but our family remains committed to doing ethical business and fighting systemic corruption. We are happy that Romanian courts have done us justice, as over the years we have been a constant target of fake, unfounded accusations, biased journalism and public opinion manipulation by the corrupt system."
The real estate developer will now take ownership of the 97,000 sqm land plot, planning to kick off construction works of the mixed-use Skylight Residence project in 2023.
Tyler Topolinski adds: "SkyLight Residence is a sustainable EUR +500 million project that will forever transform the Obor area and the lives of its residents. For too many years this neighborhood has been forced to live next to decaying, dilapidated factory buildings that endangered people's safety and health. Once we got the demolition permit, we had to move fast, as two separate expert engineer reports concluded that these dilapidated buildings could imminently collapse onto Ziduri Mosi, so they had to be urgently demolished. So far, we have invested around EUR 500,000 in demolition works and cleaning up the area to be ready for the start of construction works."
Developed for the medium and premium market, SkyLight Residence is a sustainable project designed to comply with the BREEAM standard of excellence certifying green projects. The mixed-use development will include more than 35% green areas (compared to the mandatory 30%), over 2,200 apartments, 89,000 sqm offices as an IT campus and 8,540 sqm of commercial area. The green areas will include 5 private parks with swimming pools, running tracks, reading areas, dog parks and meeting spaces.
Answering the District 2 City Hall and residents' needs, InteRo will also add a primary school with a capacity of 250 children, three kindergartens (with a total of 150 capacity) and three nurseries (also 150 spots).
The Topolinski family also agreed to donate the local administration EUR 12-million worth of roads they will build as part of the SkyLight development. The City Hall budget will also benefit from RON 15 million-worth in annual taxes resulting from the project, which will provide important financial support for new District 2 investments.
An additional benefit for the local community will be the development of the 8,000 sqm central park allowing for connection between the Bucur Obor Park and a new 3-hectare park planned when CFR land is revitalized. InteRo has also committed to plant 1,000 large trees in the area.