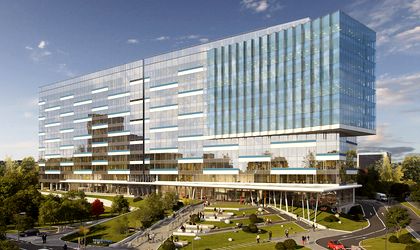 Skanska might share the 11-hectare Griro platform, controlled by businessmen Nicolae Badea and Fatih Taher, with Prime Kapital, the developer launched by Martin Slabbert and Victor Semionovici, according to sources from real estate market in an around EUR 50 million transaction.
Skanska seems to need 3 hectares of the land to develop and office complex, while Prime Kapital would take 8 ha for retail development. Griro's production of equipment for the petroleum and petrochemical industry would be relocated.
"We expect that in 2018 the land of other large factories such as Griro, Helitube or Aversa, which stretch over 10 hectares each, will enter the real estate circuit for the development of residential, retail or mixed residential projects, including an office component. At the same time, the lands of other former factories with areas of about 5-6 hectares are available for sale and in the attention of developers, "said a while back Alexandru Mitrache, head of Land Development at C&W Echinox.
For a clearer image of what could be built on the ground on Calea Grivita, near the North Station and the Basarab Passage, last year the company started the steps to get the Zonal Urban Plan (PUZ), which provides urban planning regulations, establishing which buildings are allowed to be built. In May 2017, Griro was awarded the urbanism certificate, and last month they also received the opportunity notice, necessary for the next step: developing the PUZ.
Griro's opportunity study shows different architectural versions of a project with a commercial component of about 80,000 sqm, an office-like surface, as well as a housing and a hotel of about 10,000 sqm.