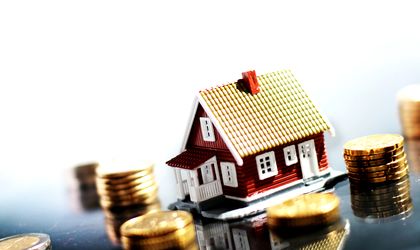 The number of transactions in the Romanian real estate market declined by by 22 percent year-on-year in the first quarter of this year to 116,109, according to Imobiliare.ro.
The analysis shows that the drop can be a consequence of the fact that in January and February the First House (Prima Casa) government-backed programme didn't start – and Prima Casa still covers a big part of the house market demand.
In Q1 2019, most of sale and purchase transactions took place in Bucharest (19,698 transactions), followed by neighboring Ilfov county (with 10,082 contracts), Cluj (7.017) Timis (6.572), Brasov (6.120), Constanta (4.025) and Iasi (3.527).
Consistent with what happened at the country level, the volume of real estate transactions concluded in the first three months of 2019 decreased compared to the previous year in most of developed counties.
In the analyzed period, the most significant decline – by 49 percent was observed in Iasi, where the number of real estate acquisitions decreased by more than 3,000 contracts, from a total of 6,905 reached in the first quarter of 2018.
The second biggest drop was registered in Constanta, where 6,225 sales contracts were concluded in the first quarter of last year, so the decline registered in 2019 was 35 percent.
A significant decrease, of 26 percent, occurred also in Cluj county (from 9,543 sales operations in the similar period of 2018), and Timis (-24 percent, from 8,685 purchases). A decline by 9 percent was registered in Brasov, from 6,750 transactions in the first quarter of 2018.
Like in 2018, Bucharest – Ilfov was the only developed region in Romania that avoided a decline in trading activity at the beginning of 2019.
The region has registered slight increases – by 2 percent in Bucharest (from 19,333 contracts concluded in Q1 2018) and by 3 percent in Ilfov (from 9,829 transactions).