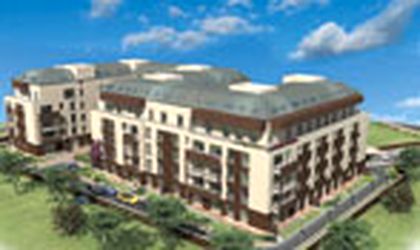 The two companies will invest EUR 200 million in Romanian projects, the Israeli company has announced. Both planned residential projects will bring a 20 percent yield, said Avner Bar, general manager of Ocif Group in Romania. Ocif is planning to attract the Rothschild group into other projects in the future, Bar went on.
The project in Unirii will comprise 110 flats in an apartment building with 10,500 sqm of built area. It will be completed mid-2009. The average sale price for units in Vivando Unirii will be EUR 200,000 per apartment. Around 80 percent of the needed investment will be covered by a loan from Bancpost. The investment for the 8,000-sqm piece of land on which the project will be built has reached EUR 5 million. "We currently own only these two plots in Bucharest, but we are negotiating for other properties in Bucharest and in other cities, such as Cluj-Napoca and Brasov," said Bar. The Israeli company's strategy was to start with residences in Romania, and continue with office developments, but it is ruling out investments in retail for the moment. Rothschild Group entered the Romanian market last year, when it bought 60 percent of Israeli-owned Euro Habitat, a company working on residential projects in the country. Rothschild is now controlling three residential projects from Euro Habitat, in Bucharest, Ploiesti and Brasov, according to previous announcements.
Edmond de Rothschild Banque manages assets worth over EUR 30 billion and has invested in Romania through investment fund Edmond de Rothschild Real Estate (Eastern Europe) SCA SICAR. "The company recently decided to strengthen its existing investments in Romania, particularly by participating in the acquisition of land that may be used for the construction and sale of apartments in Romania," company officials told BR. Rothschild is not a new name on the Romanian market, as another company partially owned by the Rothschild family group through Nathaniel Rothschild, TriGranit, is active in Romania with Polus Center developments and Esplanada.
Corina Saceanu