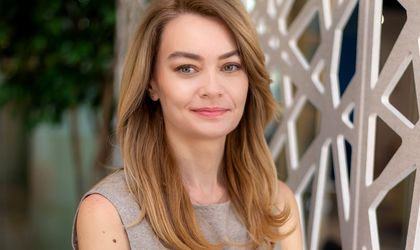 The first quarter of 2023 closed with a total value of investment transactions worth 120 million euro in Romania, almost double compared to the first three months in 2022, with industrial and logistics accounting for about 50% of volumes and office for c. 40%, reveals Colliers in its latest "CEE Investment Scene Q1 2023" report.
Romania outperformed the CEE, with the total for the six major economies (Bulgaria, Czechia, Hungary, Poland, Romania, Slovakia) more than halving. Colliers consultants appreciate that as long as no external event is driving a material downward shift in economic activity in the Eurozone, the CEE will continue to outgrow their Western partners over the long term thanks to EU funds and an attractive business backdrop.
Overall, the Central and Eastern Europe (CEE) investment flows are down by almost 57% in Q1 2023, at about 1.3 billion euro, marginally better than European results where the decrease was 62% year-on-year (according to MSCI). Poland remained a leader in the region, with investment volumes accounting for 50% of the overall CEE6 total, followed by the Czech Republic and Hungary, with a 31% share of Q1 2023 volumes.
"Interestingly Romania and Bulgaria both had a better start to the year than in 2022 and 2021. A meaningful recovery still rides greatly on an improved inflationary and interest rate environment to close the pricing mismatch. Predicting Romanian market activity for the remainder of the year, given current conditions, is challenging, but if all major deals in the pipeline close, we could even see it reaching last year's volume. That said, the challenge arises from the fact that all-in financing costs are currently somewhere between 5 and 6% driven by significantly higher interest rates from just 12 months ago, as well as the costs of other financial tools such as the IRS", explains Anca Merdescu, Director Investment & Debt Advisory at Colliers.
The industrial and logistic sector was dominant in Romania in the first quarter of 2023 in terms of transactional activity, with a share of  c.50 % of the total volume of investments, followed by office spaces  with a share of c.40%. Similarly, at the CEE level, industrial and logistics reclaimed its leading spot over offices and retail in Q1 2023, as activity cooled off and the lack of product being marketed became more apparent. Bucharest has some of the highest yields in the region for the industrial sector (7,5%), compared to at most 4.75% in Prague, 5.25% in Warsaw or 6% in Budapest.
"The outlook remains quite mixed: while we are starting to have more clarity on inflation, this does not necessarily mean more clarity on financing interest rates. Other geopolitical and COVID-related crises remain in place, which explains why the global economic outlook, along with the CEE-6's outlook worsened a bit compared to a few months ago. Growth for the 2023-2027 period is estimated at a bit below 3% for the CEE-6 region, which is still almost double the Eurozone's, but a recession is still a real risk scenario to keep track of. Inflation in the region has peaked and is set to sharply come down over the next few years and return to low single digits by 2025", concludes  Anca Merdescu.