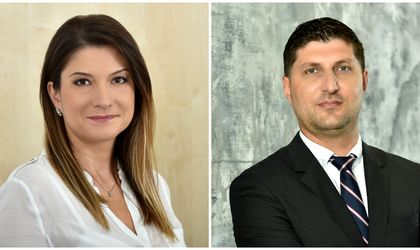 The first half of the "pandemic year" was most difficult for retail players, considering the lockdown during the emergency state, but the recovery up until July has been better than most market participants were initially expecting, according to Colliers International's market report for the first semester of 2020. In the industrial & logistics area, it has been business as usual during the pandemic, with some seeing big spikes in activity, but a significant pipeline of speculative developments and a competitive market are tilting the balance in favour or tenants.
A single retail park, in Miercurea Ciuc, with a bit under 12,000 square meters, was inaugurated in the first half of the year. While several retail projects were delayed amid the coronavirus lockdown, others moved forward, like NEPI's Shopping City Targu Mures (nearly 40,000 sqm), completed in July, and AFI Brașov (45,000 sqm) and Prime Kapital's Dambovita Mall (33,000 sqm) are set to opened with little delay in autumn. Overall, a 200,000 square meters pipeline in 2020 is not too different than Colliers International consultants estimated ahead of the Covid-19 events (about 246,000 sqm), and experts expect a quick recovery throughout the next 12 months, with Romania having the potential to surpass 4 millions square meters of new retail space at the end of this year or the beginning of the next one.
"Ahead of March, the retail scene in Romania was performing very well, with new brands constantly entering the market, some in the first couple of months of the year actually, like Armani Beauty, Breitling or Movenpick. With limited clarity about both the short and medium-term, some interest has dimmed, but we continue to see solid demand from food operators, including discounters, DIY/home deco as well as mass market clothing/footwear brands. Just to gauge the strength of the retail scene, it is important to note that the big and performant dominant retail schemes in major cities still have virtually no spaces available and feature waiting lists for brands wanting to set up shops", says Simina Niculiță, Partner & Head of Retail Agency at Colliers International.
Foot traffic has gradually returned to towards 80%, of normal levels for this period of the year after the reopening of malls in June, based on information that Colliers International consultants received from major landlords, while for some retail parks, particularly in certain parts of the country, sales are already above 2019-levels. Google mobility indicators for Bucharest show that foot traffic in all retail and entertainment areas is some 25% below a baseline set using figures for the early January-early February period, which tends to be much busier than summer months, when people travel a lot on holidays instead of going shopping. However, sales remain even half below last year's in some segments such as restaurants and coffee shops, fashion as of mid-2020, so spending intentions have not fully returned.
Furthermore, the V-shaped recovery of consumption continued strongly in June, with retail sales having recovered three quarters of the decline seen in March and April and overall sales turning positive for the year in the January-June period. While the future path of the recovery will depend on how the pandemic situation evolves, as well as the dynamic of the labour market, it is clear that things are moving much faster than with the previous recession: retail sales do not return, in real terms, to levels seen in 2008's summer until mid-2015. Statistical data suggest that the recovery is quite uneven, with clothing sales lagging quite a lot as spending shifted in the last couple of months towards items like DIY or sportswear (including camping).
The vacancy rate remains low in the dominant shopping centers
While the dominant shopping centers fared well and have not seen an uptick in vacancy, others have felt something like this, though vacancy remains, for the most part, manageable, in single digit territory, maybe increasing from sub 2% levels – including non-existent – towards 5% in good, but not dominant shopping centers. It is clear that the times we are living are not easy neither for retailers nor for landlords, therefore the parties are taking a step by step approach in negotiating temporary rent discounts, after  analyzing  the performance of the business at the end of each month.
"The appetite for dominant shopping centers will keep up for destination shopping, though we expect an even stronger focus on retail parks (with much smaller capex needs), which would focus on smaller and medium cities not saturated with retail schemes. Also, we would expect newer residential projects to give a bigger focus to a high street component. Still, the argument of having the convenience of many brands in one mall may not convince too many to give high street a chance", explains Simina Niculiță.
Modern industrial and logistic stock reached 4.7 million square meters at the end of June
Around 120,000 square meters in new modern industrial & logistics spaces are estimated to have come online in the first semester of 2020 throughout Romania, with 100,000 square meters in the vicinity of Bucharest, which is less than half the level seen a year ago. Colliers International consultants explain that some clients have decided to postpone their expansion plans for 2021 and also a big part of the speculative developments were put on hold amid the coronavirus pandemic, meaning that we can expect the overall supply for 2020 to be nearly 30% lower than potential at the start of the year.
The second half of the year is seen to be much more active, with nearly 300,000 square meters in new deliveries expected, two thirds in Bucharest, as quite a few big contracts were signed fairly recently, and the tenants are expecting to move in. This took overall modern industrial & logistics stock to 4.7 million square meters at the end of June, with Bucharest amounting to 2.4 million square meters.
"Total demand reached 249,000 square meters in the first half of the year, roughly unchanged compared to the first semester of 2019. The good result was achieved largely thanks to two large deals involving Profi, a chain of supermarkets, which accounted for nearly half of the total GLA leased in 2020. The retail/FMCG sector in total generated nearly 50.2% of all deals, followed at a great distance by production activities (19.4% of total) and 3PL/logistics (14%)", says Laurențiu Duică, Partner & Head of Industrial Agency at Colliers International.
Healthy competition on the developer side has helped cap rents in spite of the strong leasing market in recent years. Consequently, rents are quite good for tenants, in the area of 3.8-3.9 euro per square meter for prime industrial & logistic spaces around Bucharest and around 3.7-3.9 in other parts of the country (but in very good areas).
Colliers International consultants note that amid the pandemic, incentives are higher, with landlords offering more rent-free months than before; this means that, in some instances, the net-effective rent can reach some 20% below the headline (versus around 13% before). Otherwise, vacancy is still comfortably in single digit territory. It is hovering around 7-8% and has not seen any material changes amid the coronavirus situation. Such levels are consistent with a neutral market, but with the significant pipeline of speculative developments (including such deliveries in recent years) plus a competitive market tilting the balance in favour or tenants.